Article content
Workforce WindsorEssex has launched its first aggregated job site for work from home to meet the needs of a changing job market.
Article content
The job board is part of the Work Trends project, a collaboration with 25 Workforce planning boards in Ontario and Elev8 Web Studio, which provides real-time, data-driven guidance to job seekers, employers, employment agencies, training providers and policy makers.
Workforce WindsorEssex is leading the county-wide project – a response to changes in the future of work accelerated by the pandemic, creating new work from home jobs that were previously hard to find.
In the latter part of 2022, training will be delivered to job seekers, employers, educators, Employment Ontario personnel and community organizations through virtual and in-person presentations across the province in conjunction with Workforce planning boards.
Article content
"Good decisions start with timely and accurate data, but just as importantly, distilling this data into meaningful, discoverable and actionable insights is essential to maximizing value for all stakeholders," said Justin Falconer, CEO of Workforce WindsorEssex.
"This project will significantly improve outcomes for job seekers, employers and the community by developing accessible and contextually relevant tools to make better decisions at every level."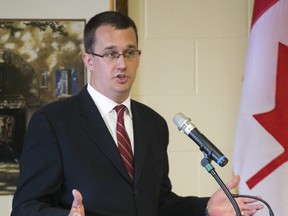 Work Trends is a one-stop shop for searching thousands of work-from-home jobs on dozens of websites. The job board encapsulates the job posting and directs job seekers to the original job board where they can learn more about the jobs and other information.
Article content
The project is supported by a $1.17 million grant to a skills development fund through the Ontario Ministry of Labour, Training and Skills Development.
"Our government works for workers by breaking down barriers to entry into the labor market," said Monte McNaughton, Minister for Labour, Training and Skills Development and MPP for Lambton-Kent-Middlesex.
"That's why we're proud to fund the Work Trends project, which will improve the accessibility of home working so that Ontario employees can be more comfortable while earning bigger paychecks."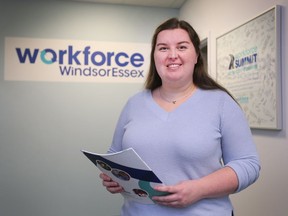 More tools and features will be added over time, including career and sector libraries, sector map tools that show provincial data and highlight trends, and monthly data reports.
Article content
"The first step in identifying the best support and job creation, innovative training and improving communities' ability to respond to labor market shocks is to know in real time what is happening in all corners of the province. and communities," said Tashlyn Teskey, Workforce WindsorEssex manager of projects and research.
"The Work Trends project can provide this county-wide data, adapted to different geographic and demographic data, while identifying trends over time.
"Work Trends will track growing and declining occupations and sectors across regions in real time to reduce response time to labor market shocks and opportunities," said Teskey.
Workforce WindsorEssex launches new job portal

Windsor is getting older, more diverse, more urban, according to findings from StatsCan
Information can then be filtered through new interactive job demand reporting tools that support a variety of geographic perspectives, including zip codes, lanes, school board districts, health regions, and municipalities.
Work Trends jobs board can be accessed through the Workforce WindsorEssex website at:
workforcewindsoressex.com/ or workfromhomeontario.com.
jkotsis@postmedia.com
More news, less ads: The in-depth journalism of The Windsor Star is possible thanks to the support of our subscribers. More news, fewer ads, faster load times for just $3.50 a week – and unlimited access to The Ottawa Citizen, The London Free Press, National Post and 13 other Canadian news sites. Support us by registering today Windsorstar.com