Article content
Windsor's unofficial candidate list has arrived.
Article content
After a stampede of about 10 people who submitted nomination papers before the 2 p.m. deadline on Friday — the most to run in one day at City Hall this year — the number of candidates is 56 for the October election.
"It's great to see that there is still interest in local government, especially after coming out of a two-year COVID pandemic," city secretary Steve Vlachodimos told the Star.
Terri Knight Lepain, the city's records and elections manager, said there is a "good mix of demographics". "We have men and women, and candidates of all ages, different nationalities, different areas of interest that they represent. That is certainly encouraging to see."
While the candidate information has yet to be reviewed and certified by 4:00 p.m. Monday, Vlachodimos and Knight Lepain said they do not expect the list of candidates available on windsorelections.ca to change.
Article content
The race is full of familiar faces, with 10 incumbent officials seeking a seat at the table once again and multiple candidates who have previously sought public office or held prominent non-political positions in the city, including in the race.
There are two wards with no incumbent candidates: downtown ward 3, which Rino Bortolin evicts, and Chris Holt's ward 4.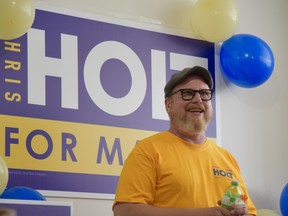 Holt, a two-term councilor, runs for mayor and challenges Drew Dilkens as he strives for a third term at the helm. Announcing his candidacy last week, Dilkens said the city "needs leadership that delivers results," calling Holt's view of Windsor "radical and risky." During Holt's weeks on the campaign trail thus far, he has said it's "time to move beyond enough."
Article content
For a while, only Ernie Lamont, who has run for council several times, and Benjamin Danyluk were in the running for mayor. Three entrants submitted nomination papers on the final day.
Ward 1 is a two-person match, pitting Darcie Renaud against incumbent Fred Francis. Renaud, an employee of the Windsor-Essex County Health Unit and chair of Julien's House program advisory committee, came second in 2018, with 32.7 percent of the vote against Francis's nearly 53 percent.
Nine candidates will compete for Ward 3, including Downtown Windsor Business Improvement Association president Brian Yeomans and Ronaldo Agostino, Downtown Windsor's permanent business owner and event promoter.
Ward 4 also has eight candidates, including Walkerville BIA chairman Jake Rondot and former Windsor-Essex Regional Chamber of Commerce CEO Matt Marchand. Marchand fell short against Dilkens in the 2018 mayoral race.
Article content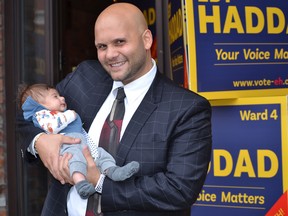 Kristen Siapas, a parent advocate on the public school board, former radio host Mark McKenzie, and Edy Haddad, president of the Liberal Party for Southwestern Ontario, are also in the running for Ward 4, as well as John Abati, who unsuccessfully entered Ward 8 four years ago, former city heritage committee chair Gregory Heil, and Patrick Sutherland.
In Ward 5, incumbent Ed Sleiman has competition from Ken Acton, an architect who currently sits on multiple boards – Windsor Region Society of Architects, the Congress for the New Urbanism's Michigan Chapter, and the Windsor Essex Community Housing Corp. – and who is Vice President of the OPSEU Local 138 Faculty Association of St. Clair College. Residents may also recognize candidate Currie Soulière, who organized anti-lockdown, anti-mask and anti-vax mandate demonstrations during the pandemic.
Article content
Former CFL player Brian McCurdy entered the race for Ward 6 by Friday's deadline, as did Jeremy Renaud, an avid volunteer who works for United Way/Centraide and teaches at St. Clair College. The incumbent Jo-Anne Gignac, who has been on the council since 2003, is seeking re-election.
Five candidates are in the running in Ward 7. In addition to incumbent Jeewen Gill are community activist Greg Lemay, businessman and east-end advocate Angelo Marignani. Candidate Sydney Brouillard-Coyle, who works for Trans Wellness Ontario and whose pronouns are ney, nem, nir, would be the first transgender and openly LGBTQ councilor, as well as the youngest if elected.
In Ward 8, Gemma Grey-Hall, who unsuccessfully ran for the NDP in the recent Windsor-Tecumseh provincial election, is up against incumbent Gary Kaschak. Grey-Hall also took on Kaschak in Division 8 in 2018, gaining 16 percent of the vote against his nearly 24 percent.
Article content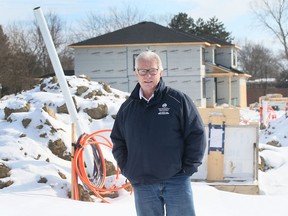 Paul Borrelli, a former Ward 10 councilor, wants to take back his seat from incumbent Jim Morrison. Borrelli lost to Morrison in 2018 by 24 percent of the vote to Morrison's nearly 29 percent – a difference of 250 votes. Also in the race are Mark Masanovich, who finished third last time with about 18 percent of the vote, and Wally Chafchak, who got 1.8 percent.
In Sections 2 and 9, incumbents compete against new entrants.
As for the next steps at City Hall, Vlachodimos and Knight Lepain said they will continue to plan Election Day on October 24 by hiring people for the primaries, preparing the electoral roll and sending out an informational election brochure. Voter rolls are sent in the last week of September and the first week of October.
Article content
The city is also planning advanced voting days in early October, including drive-thru voting at two locations.
"The turnout in the last election was 35 percent," said Vlachodimos. "We always try our best here to get the word out and make it as accessible as possible."
Knight Lepain encouraged residents to visit windsorections.ca to find links to candidate websites and social media pages.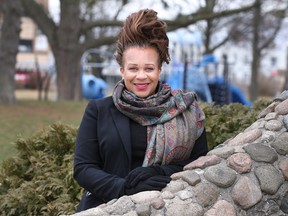 Here is the unofficial list of Mayor and Aldermen of Windsor:
MAYOR
Benjamin Danyluk
Aaron Day
Drew Dilkens (seated)
Matthew Giancola
Chris Holt
Ernie Lamont
Louis Vaupotic
WAR 1
Fred Francis (seated)
Darcie Renaud
WAR 2
Fabio Costante (lying)
Myriam Faraj
Sam Romano
Chris Soda
WAR 3
Renaldo Agostino
Katherine Cameron
Helmi Charif
Angela Fitzpatrick
Nick Kolasky
Kennedy Mangera
James McCarte
Cynthia Van Vrouwerff
Brian Yeomans
Article content
WAR 4
Giovanni "John" Abatic
Eddy Haddad
Gregory Heil
Matt Marchand
Mark McKenzie
Jake Rondot
Christian Who?
Patrick Sutherland
WARD 5
Ken Acton
Alessandro Didone (Alex)
Caitlyn Desmarais
Ed Sleiman (seated)
Currie Soulliere
Richard St. Dennis
WAR 6
Jo-Anne Gignac (lying)
Dylan Graves
Ashley Lafreniere
Brian DH McCurdy
Jeremy Renaud
Beth St. Dennis
WAR 7
Sydney Brouillard Coyle (Ney/Nem/Nir)
Jeewen Gill (seated)
Greg Lemay
Angelo Marignani
Sophia Sevo
WAR 8
Gemma Grey-Hall
Gary Kaschak (seated)
WAR 9
Harinder Cheema
Kieran McKenzie (seated)
Dan Mokrzyckic
WARD 10
Paul Borrellic
Walid (Wally) Chafchak
Mark Masanovich
Jim Morrison (seated)