Although they were seriously injured, it is believed that their lives are not in danger.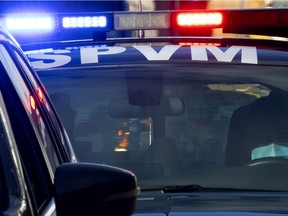 Article content
Montreal police are investigating two separate incidents in which men were hospitalized after being shot in the early hours of Sunday.
Article content
Man shot after fight on Main River
At about 3:20 a.m., as bars closed, a dispute broke out between two young men on St-Laurent Blvd near Milton St.
SPVM spokesman Raphaël Bergeron said a 24-year-old man was shot after a verbal altercation. The suspect pulled out a handgun and fired at the victim, who was taken to hospital.
The young man suffered serious injuries to his lower body, but his life was not in danger.
The motive for the crime is unknown. The suspect, a man in his mid-twenties, fled and is still on the run.
Man shot at the door of the Côte-des-Neiges residence
Around 12:40 PM, on MacDonald Ave. in Côte-des-Neiges, a man appeared to be knocking on the door of a house.
A 34-year-old man opened the door and was shot in the lower body, Bergeron said.
The victim was conscious when he was taken to a hospital. Despite the severity of his injuries, his life is not in danger.
The motive for this shooting is also unknown.