Married at first sight bride Cathy Evans is no stranger to changing her look.
The reality star has been open and honest with her fans about every cosmetic procedure she's had and the eye-watering cost of it all.
The latest change is a little less extreme, with Cathy revealing her brand new hair.
Stream every episode of Married at first sight free on 9Now.
The blonde bombshell has gone back to her dark roots and is showing off her new haircut to her 189K Instagram followers.
Since appearing in season 8 of MAFSCathy has changed her look a lot and has documented her journey along the way.
The MAFS bride underwent a full body transformation last year that cost nearly $30,000.
She had vaser liposuction and had a "mini Brazilian butt lift" where fat cells are harvested from all over the body and re-injected into the buttocks.
READ MORE: Cathy Evans Shares Graphic Update As She Recovers From Full Body Liposuction
A day after surgery, she shared updates from her bed, and Cathy admitted recovery was challenging.
In one post on her Instagram story, Cathy shared a video of herself in bed covered in surgical bandages.
"Those who said 'It's not that bad', 'It's a piece of cake'… are lying through their teeth!" she captioned the short video.
Before going under the knife, Cathy shared a vlog on her YouTube where she was honest about the physique she wanted, explaining that going to the gym wasn't the answer for the look she wanted.
"People say, 'Why don't you just go to the gym?' And I go to the gym. What I'm looking for can't be found in the gym. This sculpted, sculpted body by a surgeon or doctor is not found in the gym," she said.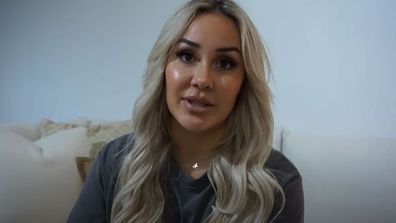 Before appearing on the show, Cathy had already undergone a few cosmetic procedures.
"I've had a breast augmentation. I've had filler in my lips and I've had some anti-wrinkle [Botox]Cathy told 9Entertainment.
"The reason I got my boobs done: I was really aware of my body and this was before I found self-love for myself," she explained.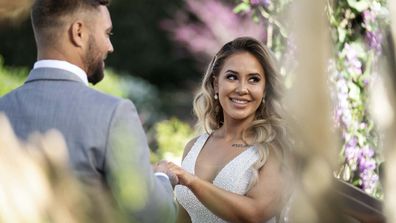 "I thought, 'I'm going to earn everything I want, and I'm going out to get it.' "Why don't you just do what you want if it makes you feel better? Who cares what anyone else thinks?"
In pictures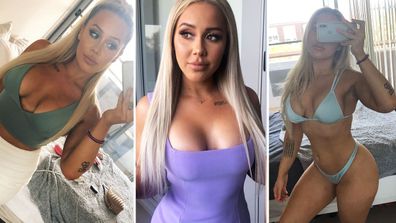 MAFS Bride Cathy's Sexiest Instagram Photos
She is open about the journey to love her body
View gallery
Stream every episode of Married at first sight free on 9Now.