Lucasfilm has unveiled the official cover art for Star Wars Jedi: Battle Scars, the upcoming novel that serves as a prequel to Star Wars Jedi: Survivor.
Star Wars Jedi: Battle Scars author Sam Maggs has revealed the official cover art for the upcoming novel, which serves to bridge the gap between the 2019 video game Star Wars Jedi: Fallen Order and the upcoming sequel in 2023, Star Wars Jedi: Survivor.
"And here it is… the cover reveal of STAR WARS JEDI: BATTLE SCARS," Maggs wrote on Twitter. The cover features none other than protagonist Cal Kestis, who is flanked by a guy Jedi: fallen order characters Merrin, Cere Junda and Greez Dritus. Large in the background looms the villainous, Jedi-hunting Inquisitor known as the Fifth Brother. While the Fifth Brother did not appear Jedi: fallen orderhe did appear in the animated series Star Wars Rebels before making his live action debut in the Disney+ series Obi Wan Kenobi.
RELATED: Star Wars Jedi: Survivor Trailer, Reveal Release Date Reportedly Set For The Game Awards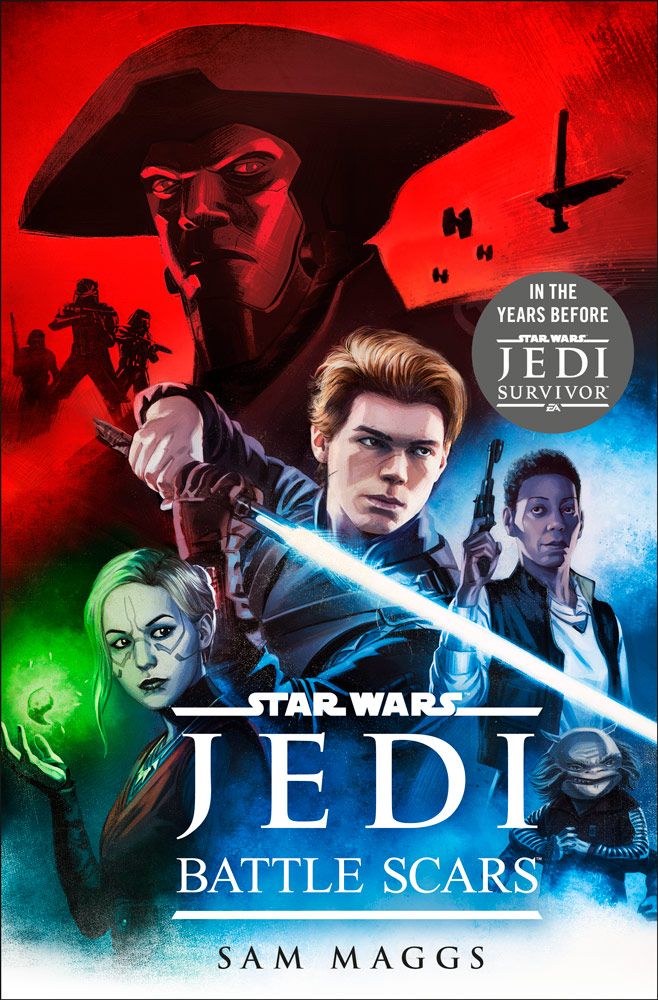 Just a Jedi and his will to survive…
Jedi: Fight Scars was initially announced last August. The novel is currently scheduled for release on March 7, 2023. "Cal Kestis leads the praying mantis crew on an adventure set between Star Wars Jedi: Fallen Order and the long awaited Star Wars Jedi: Survivorreads the preliminary synopsis. However, Star Wars has now also unveiled the jacket for copy Jedi: Fight Scarswhich gives more insight into what readers can expect from the book.
The official jacket copy for Star Wars Jedi: Battle Scars sounds like this:
Cal Kestis has built a new life for himself with the crew of the Stinger Mantis. Together, Cal's crew has taken down bounty hunters, defeated Inquisitors, and even evaded Darth Vader himself. More importantly, Merrin, Cere, Greez and the trusty droid BD-1 are the closest thing to a family since the fall of the Jedi Order. Even as the future of the galaxy grows more uncertain by the day, with every blow dealt to the Empire, the praying mantis crew becomes more daring.

On what should be a routine mission, they encounter a stormtrooper determined to chart her own course with the help of Cal and the crew. In exchange for help starting a new life, the Imperial Deserter brings a powerful, potentially invaluable resource to their fight against the Empire. And even better, she can help them achieve it. The only catch: Pursuing it will put them in the path of one of the Empire's most dangerous servants, the Inquisitor known as the Fifth Brother.

Can the Imperial Deserter really be trusted? And while Cal and friends have survived run-ins with the Inquisitors before, how many times can they evade the Empire before their luck runs out?
RELATED: The Mandalorian Season 3 Concept Art Depicts a Blossoming Nevarro
Written by Sam Maggs, Star Wars Jedi: Battle Scars goes on sale March 7, 2023 at Random House Worlds.
Source: StarWars.com; Twitter