The Australian inventor of the bikini, Paula Stafford, has died aged 102, nearly 80 years after her iconic swimsuit made history on a Gold Coast beach.
Now an everyday icon of Australian beach culture, Stafford said she had no idea her "two-piece" would cause such a stir.
The homemade design made its Surfers Paradise debut in 1943, sending a shockwave through the conservative Queensland community.
"I didn't believe it was going to be as big as it was or what a huge impact it had when I started producing them," Stafford said in a previous interview.
"They started at Surfers, it's a natural place where they should be displayed – bikinis worn on the beach in Surfers Paradise and all over Australia."
Formerly known as the 'French Swim Suit', the piece was created by cutting a one-piece piece in half, at a time when swimwear was becoming scarcer due to fabric shortages during World War II.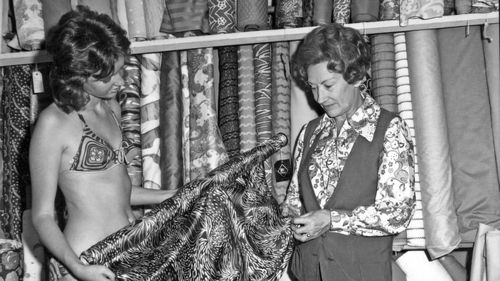 Soon, Stafford's pieces were shown in places like London and New York, the designer who previously wanted to be an architect and made a name for himself in the fashion world.
But in the 1950s, Stafford's colorful and skinny pieces would still turn heads.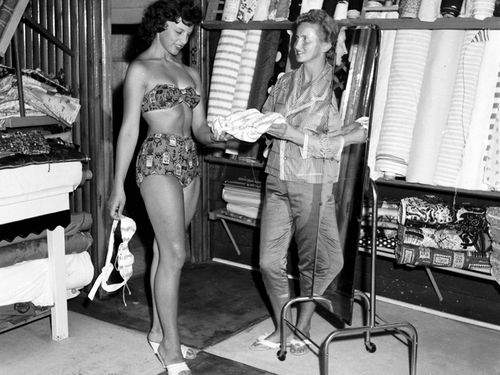 In 1952, model Ann Ferguson was asked by inspectors to leave the beach at Surfers Paradise wearing a two-piece Paula Stafford.
Ultimately, the trend caught on, cementing Stafford's fame as the pioneer of the Australian bikini.
"The town clerk said it was okay and the police liked it too, so everything was fine and Surfers Paradise became the beach where everyone could wear anything at all times," Stafford said.
"The joy of making people happy is worth every minute you give, at night…sometimes all night."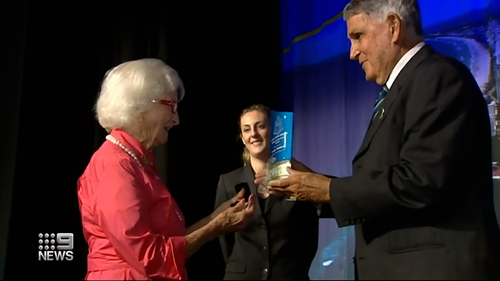 Stafford passed away peacefully this morning.
On the Gold Coast, locals honor her legacy.
Baslyn Beel said Paula Stafford designed her first bikini, adding that she begged her family to let her wear the bold item.
"I had to convince my mother that times were changing," she said.
"Everyone has a different figure and she would always make them to suit us.
"It was an absolute icon of a fantastic lady."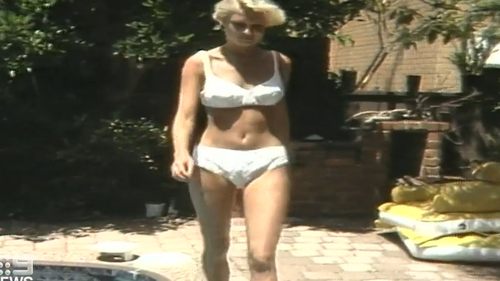 Regina King said Stafford would create bespoke pieces from her beachfront boutique and was never afraid to push the boundaries.
"She didn't care how small she was and that was then," she said.
"We'd see all the fabulous fabrics there, all floral cotton, and you'd pick your color and she'd have it made when you were done at the beach.
"Paula was buzzing around, always happy that she was a really great woman."