WorkSafe Victoria has sued St Basil's Homes For The Aged in Fawkner for nine violations of the Occupational Health and Safety Act following the deadly COVID-19 outbreak in 2020.
The workplace safety watchdog claims that in July 2020, after being informed by an employee that they had tested positive for COVID-19, the facility did not require employees to wear personal protective equipment (PPE).
It is also alleged that the facility has not trained employees in the safe donning and doffing of personal protective equipment, has not verified that staff are competent to use it, has told staff when to use it and has supervised its use. use of the equipment.
In the outbreak, 94 residents and 94 staff members tested positive for the virus, with 45 residents dying from COVID-19-related complications.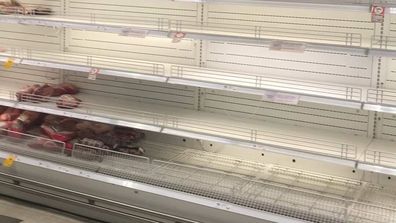 How Australia faced the rise of the Omicron variant
WorkSafe Victoria accused the aged care provider of multiple violations, including two violations of not enabling employees to perform their jobs safely.
St Basil's was also charged with three breaches for failing to ensure that its employees were not exposed to risks to their health or safety as a result of its company's conduct.
The maximum penalty for any of St. Basil's alleged violations is a $1.49 million fine.
The inquest began with a memorial to the victims.
The case is scheduled for a hearing at the Melbourne Magistrates' Court on August 1.