River Dream by Curran Hatleberg
The American South has long been a fertile territory for photographers seeking atmosphere and a sense of differentness, but Curran Hatleberg's book, River's Dream, has a dreamy quality all its own. The setting is the vast southeastern part of the country (Virginia, Louisiana, Florida, East Texas) and the mood shifts between observant – people loitering on the street – and hallucinatory – a man with a bee-filled beard. Throughout, Hatleberg creates a deep sense of place and evokes an air of listlessness, the sense of communities weary of neglect and disappointment. In many of his images, nature is a threatening presence: abandoned buildings, flood-damaged homes, the unsettling presence of snakes and alligators. Through his deeply immersive approach, Hatleberg creates a visual poetry that is haunting and otherworldly.
Some Say Ice by Alessandra Sanguinetti
Atmosphere, suggestion and a keen sense of place also underlie Some Say Ice by Alessandra Sanguinetti, a book of stark and mysterious black-and-white images shot in Black River Falls, an American town previously immortalized in Michael Lesy's book Wisconsin Death Trip from 1973. Using found photos and press reports of local crimes, odd happenings and superstitions, Lesy provided a determined Gothic glimpse of life there in the late 1800s. The result had a lasting effect on Sanguinetti, who discovered it as a child in Argentina.
Gli Isolani (The Islanders) by Alys Tomlinson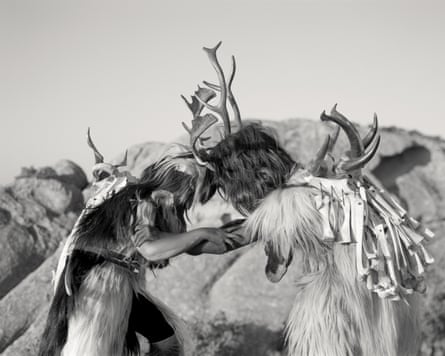 The remote mountain regions of Sardinia and Sicily provide the main setting for Alys Tomlinson's Gli Isolani (The Islanders), which consists of portraits and landscapes that refer to the atavistic ritual celebrations held there during Holy Week and Saints' Day. Having made a name for herself with Ex Voto, a quietly powerful book of deftly composed monochrome portraits of contemporary Christian pilgrims at religious sites across Europe, Tomlinson again chose to isolate her subjects by photographing them in deserted village streets and elemental landscapes using a large format plate camera mounted on a tripod. The results are calm and beautifully composed, but the grotesque animal costumes and masks worn by the locals make for more surreal and disturbing images.
Judith Joy Ross: Photographs 1978-2015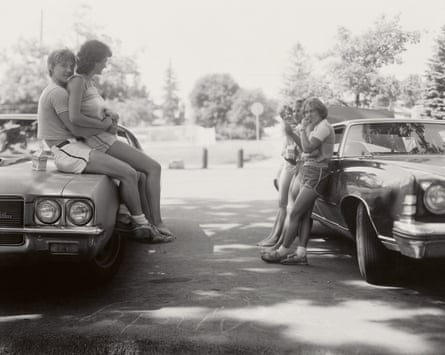 Veteran American portrait photographer, Judith Joy Ross, has long been revered by other photographers – Tomlinson has cited her as a major influence – while remaining a relatively quiet presence in the wider photography world. This year, a touring retrospective and accompanying book, Judith Joy Ross: Photographs 1978-2015, highlighted her singular genius. In several series over a period of more than 35 years, she captures ordinary people in moments of personal reverie or in intense, but unconscious engagement with her camera. Her 1983 series, Portraits at the Vietnam Veterans Memorial, remains a touchstone for a certain kind of intimate, respectful, and incredibly resonant observational photography.
SCUMB Manifesto by Justine Kurland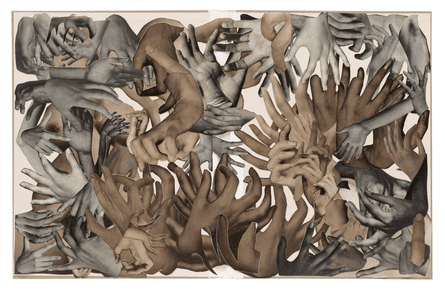 Perhaps the most subversive – and surprising – photography book of the year was Justine Kurland's SCUMB Manifesto, an attack on the patriarchal history of photography, based on Valerie Solanas' radically feminist SCUM (Society for Cutting Up Men) manifesto. Kurland's creative fury took the form of cutting up and reassembling some of the most iconic photobooks by male artists such as Brassaï, Robert Frank, William Eggleston and Stephen Shore. The results are beautifully intricate collages that have a presence of their own, so much so that it is often difficult to identify the source material. Angry and provocative, sure, but also exuberantly beautiful.
Odessa by Yelena Yemchuk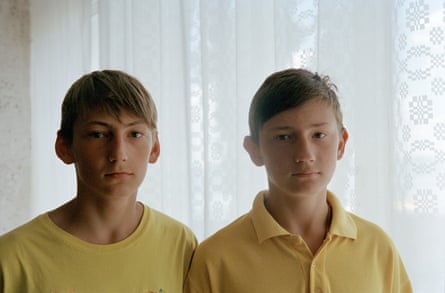 If it had appeared a few years ago, Yelena Yemchuk's visual ode to the vibrant youth culture of the Ukrainian city of Odessa would have come as a pleasant surprise. Given everything that has happened since Russia invaded the country last February, it can't help but seem elegiac. Yemchuck, a Ukrainian immigrant whose family left for America in 1981 when she was 11 years old, first traveled to Odessa in 2003 and experienced the beautiful "chaos of a new nation". Her book took shape over several return visits and captures the sense of vibrancy, bohemianism and everyday surrealism of the historic port city in the heady years between independence and invasion. One cannot help but wonder what has happened to her subjects in recent months as Russia has been attacking their beloved city with airstrikes.
Carnival Strippers Revisited by Susan Meiselas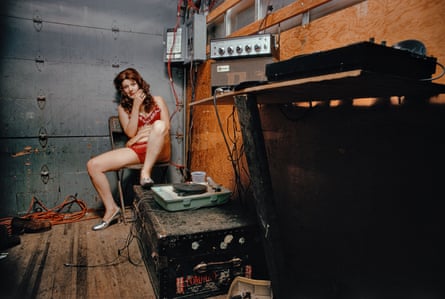 In the early 1970s, Susan Meiselas spent several summers playing Carnival in small towns in New England, Pennsylvania, and South Carolina. The resulting book, Carnival Strippers, first published in 1976, has since become a classic of documentary photography, not least because of its deeply immersive approach, Meiselas' empathy for the female dancers she encountered, and her signature female look. The first edition often featured candid interviews with the dancers and their boyfriends, the men who hired them and the men who paid to see them. This new expanded edition also includes never-before-seen color photographs, contact sheets, correspondence and ephemera from the era. A wonderfully enlightening insight into making a classic photo book.
From "blue horse" to now days 1965-2022 by Boris Mikhailov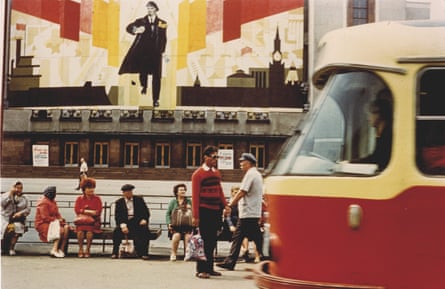 Finally, three exhibition catalogs worthy of your attention. Boris Mikhailov's strangely titled From "blaue horse" to now days 1965-2022, was published on the occasion of the veteran Ukrainian photographer's retrospective at MEP Paris. It is a large, tightly packed book filled with Mikhailov's often absurdist images of his homeland and extensive quotes from the artist. Mikhailov's body of work is too unique and subversive to easily fit into any photographic tradition and is not for the faint hearted, so be warned that this is not so much an introduction as a deep dive into his instinctively transgressive way of looking.
A Big Twist in the Possible by Carrie Mae Weems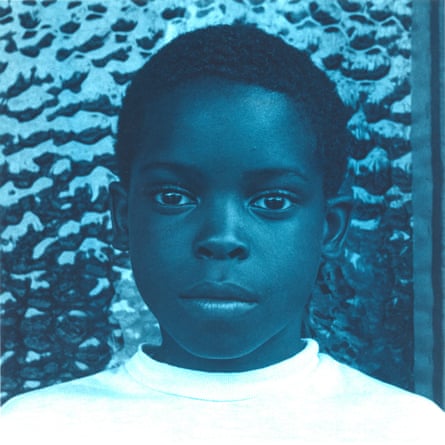 Carrie Mae Weems: A Great Turn in the Possible spans four decades and accompanies a retrospective at the MAPFRE Foundation in Madrid. of race, gender, and class in contemporary America. Sometimes she puts herself in the work, sometimes she responds to found or iconic images. Weems also questions the power dynamics of photography and its role in constructing – and perpetuating – archetypes. An illuminating, if seductive, book that makes one hope that the retrospective will soon travel this way.
Chris Killip: 1946-2020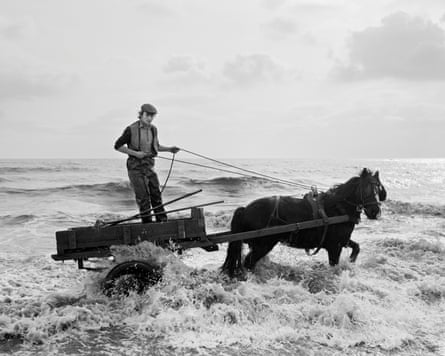 Chris Killip: 1946-2020, published to accompany a retrospective of his work at the Photographers' Gallery, London, is a survey of one of the most influential works in post-war British photography. Killip's main subject was the rapid deindustrialisation of the North East of England in the 1970s and 1980s, and he photographed it with an unerring eye for telling details, whether images of menacing dockyards towering over terraced streets or portraits of working communities that, as he put it, "if history had been done to them."