In 2008, while in prison, Sobhraj married Nihita Biswas, a Nepalese woman who was 44 years his junior.
Loading
"I am happy and have great respect for our judiciary and the Supreme Court," Sakuntala Thapa, Sobhraj's mother-in-law, said after news of his release was announced.
Sobhraj has denied killing the American woman and his lawyers said the charges against him were based on assumptions.
A few years later, he was also found guilty of murdering Bronzich's Canadian boyfriend, Laurent Carriere.
He was also suspected of many more murders, including in Thailand, where police say he drugged and murdered six women in the 1970s, some of whom were found dead on a beach near the resort of Pattaya.
'You are Karel'
Sobhraj was imprisoned in India for poisoning a group of French tourists in the capital New Delhi in 1976, before he could stand trial for charges against him in Thailand.
He escaped from Tihar Prison in India in 1986 after drugging prison guards with cookies and cake laced with sleeping pills.
Police arrested Sobhraj days later at a restaurant in the Indian beach resort state of Goa.
"I walked up to their table and said 'you are Charles'," said Madhukar Zende, the police officer who caught him in Goa. The Indian Express newspaper in an interview published on Friday.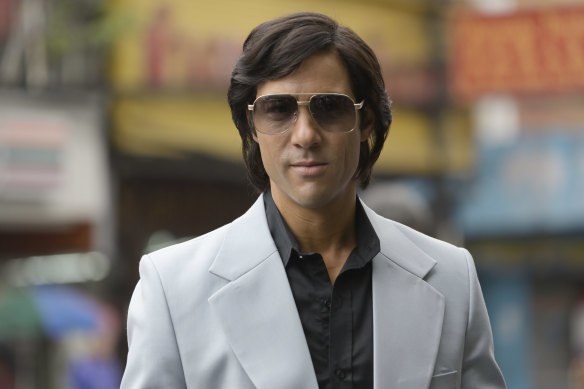 To this day, a statue of Sobhraj stands in the restaurant in Goa. He was imprisoned in India until 1997 when he returned to France.
Born to a Vietnamese mother and an Indian father, he was described by his associates as a con man, a seducer, a robber and a murderer.