During the peak virus peak week in November, nearly half of all CHEO hospitalized patients had lab-confirmed respiratory viral illness
Article content
At CHEO, twice as many children were hospitalized for respiratory infections this fall than in previous years — and those patients were sicker than before, according to a newly released study that provides a snapshot of the respiratory illness crisis at Children's Hospital.
Article content
During CHEO's busiest month this fall, in November, four times as many children were admitted to level 2 intensive care and three times as many to intensive care compared to previous peak periods, according to the study. Level 2 includes patients who require advanced respiratory or nursing support, such as treatment with high-flow oxygen to help them breathe.
Article content
The season of severe viral illness has hit CHEO and other children's hospitals hard this year. CHEO opened a second intensive care unit, added more beds, rerouted staff and enlisted additional help, including from the Red Cross, to cope with the spike. The province began sending some children over the age of 14 to adult hospitals.
But despite those efforts, the needs of all children and youth have not been met this fall, said the study's lead author, Dr. Nisha Thampi, a pediatric infectious disease physician at CHEO. Researchers looked at data from October 22 to December 10.
Article content
"Operations were delayed. Waiting lists got longer as more doctors took care of more admitted children," she said on Twitter.
"In short: these are not easy solutions. We continue to face significant human health pressures to meet the demand for acute care expertise for children in our region, our province and across the country.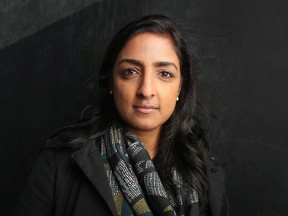 During the peak virus peak period in November, nearly half of all CHEO hospitalized patients had laboratory-confirmed respiratory viral illness.
The study, prepared by experts at CHEO and the Better Outcomes Registry & Network (BORN), underlines what officials have observed: This year's viral surge was early, severe and unprecedented compared to previous years.
The authors of the study, which has not been peer-reviewed, say the increase highlights the need for more resources in the hospital.
Article content
"Our findings underline the need for additional broad-based health staff with expertise to care for critically ill infants and children, in addition to operational services to support frontline staff to provide safe and quality care."
On Dec. 10, according to researchers, respiratory syncytial virus (RSV) and flu numbers began to decline, and community COVID-19 rates were stable.
While acute SARS-CoV-2/COVID-19 infections are not the driving force behind the current viral surge, the authors wrote that their role remains unclear.
"Its impact on infant and child immune system function, and subsequent susceptibility to other pathogens, requires further investigation."
Researchers said the study likely underestimates the true burden of the respiratory viral season because it is limited to lab-confirmed respiratory viral infections and did not capture post-infection complications known to occur.