Thursfields Solicitors promoted 12 attorneys.
Key promotions include Stewart Coles, Louise Jones and Laura Williams, who have all become directors in the company's commercial real estate, residential and family divisions, respectively, and Harbinder Gosal, who is now an associate director in the family division.
Michelle O'Hara, General Manager of Thursfields Solicitors, said: "We are delighted to be running well-deserved promotions across the company to recognize the dedication of colleagues to our customers at Thursfields.
"One of the privileges and challenges of running a law firm is to create a workplace where colleagues can do their best for the benefit of our clients and themselves. Each colleague brings unique strengths and talents to their area of ​​work.
"Stewart is a highly experienced commercial real estate lawyer with specific expertise in the field of healthcare and pensions.
"He is well known to agents and surveyors in the Black Country and his repeated customer purchases reflect his dedication to customer service.
"Louise is highly regarded in housing law and clients often provide feedback on her 'can do' attitude and drive to complete the transaction.
"Laura is known and highly regarded for her family law expertise in the Worcestershire market.
"She leads a team and colleagues appreciate her positivity, collaboration and innovation.
"Harbinder is a highly experienced family lawyer with a specific focus on finance and children, and she has built a strong network of key referrers across the Midlands.
"Colleagues appreciate her empathy, dedication to customers and her strong team-based ethos."
Other promotions include three attorneys who became senior associates and five who became associates. They are:
Senior employees
Cerith Rees, private customer
Jill Roberts, family
Darren Cox, Residential Real Estate
Partners
Nicola Pearce, Commercial Real Estate
Andrew Piggin, Residential Real Estate
Reiss Taylor, private customer
Katherine Hall, Commercial Real Estate
Georgia Morris, Dispute Resolution
O'Hara added: "I would like to congratulate all colleagues on their new appointments and thank them all for contributing to Thursfields."
†
Harris Lamb has expanded her team with the appointment of a senior planner.
Ed Simcox joins the company from Wychavon District Council, providing the team with extensive knowledge of housing and employment projects.
Patrick Downes, director, said: "We are delighted that Ed has joined the company. He brings broad experience within the sector, having worked for almost five years at a consultancy level and another three at the municipality.
"Our team does a lot of work in the Wychavon area, and with Ed as part of the authority's development management team, we had developed a good working relationship with him and were impressed with his professionalism and knowledge."
†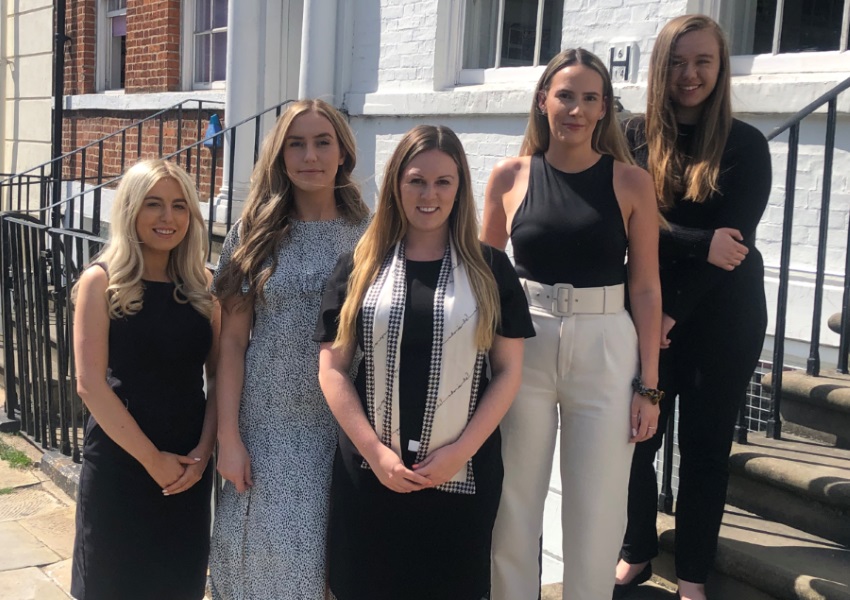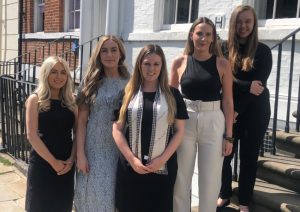 360 Chartered Accountants has announced four new appointments.
Hannah Lawton and Olivia Sutton are both promoted to assistant managers, while Leah Sanderson and Rebecca Cole are promoted to senior account managers.
Client Services Director Sophie Holmes, who leads the 360 ​​team of accountants, interns and apprentices, said: "These promotions are a testament to everyone's hard work and dedication. At 360, we strongly believe in guiding and supporting our team and developing their careers. As we continue to expand, it's important to make sure we build a strong team – and we're confident we will."
Sutton came straight out of school four years ago as an apprentice at 360. She is now a part-time accountant and passed her last AAT (Association of Accounting Technicians) exam last year. She is currently studying for her ACCA (Association of Chartered Certified Accountants) qualifications to become fully qualified as a Chartered Accountant.
Lawton, who is also studying for her ACCA qualifications, was hired in January to join the 360 ​​accounts team after three successful years with a company in Driffield.
Sanderson joined 360 last year as a trainee accountant, initially spending time with the company's Charities and Corporate team before working across all accounting departments to gain experience in all aspects of accountancy.
Cole joined 360 as an apprentice after completing her GCSE five years ago. She has nearly completed her AAT internship and will then move on to her Chartered Accountant qualifications.