John Lennon and Yoko Ono's son, Sean, shared a beautiful video on his Instagram page in honor of Paul McCartneyhis 80th birthday.
In the video, he plays a cover of 'Here, There and Everywhere' and writes in a message to his late father's bandmate: "A little birdy told me this was one of your favorite Beatles songs". (Watch the video above.)
He continued: "So Happy Birthday! Thanks for all the beautiful music. You have mine and the undying love and respect of the whole world. (This version is a little rough because it's such a beautiful song that kept choking me…!)"
READ MORE: Love Stories: the 'outrageous' film set where Penélope Cruz and Javier Bardem met
READ MORE: Jennifer Lopez and her 14-year-old child Emme bring a heartwarming duet on stage
Sean is a musician in his own right, with two solo albums to his credit. In recent decades he has also been part of a number of bands.
Many comments on his video praise Sean's voice and note how similar he sounds to his late father.
Another former Beatles bandmate of McCartney, Ringo Starr, posted his own birthday message on Twitter. "They say it's your birthday Saturday happy birthday Paul love your husband have a nice day peace and love Ringo and Barbara love love peace and love," he wrote†
READ MORE: Cambridge kids upstage father Prince William in new photo
McCartney will become the Glastonbury festival's oldest ever headliner when he takes the stage next weekend.
The other two top billed artists are Kendrick Lamar and Billie Eilish –– who will be the youngest ever headliner of the festival.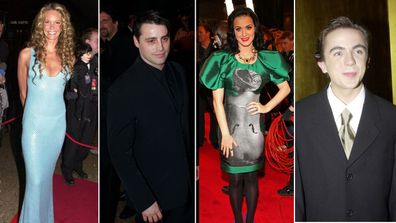 The most famous Logies guests of all time