Our new section looks at news and trends in the world of real estate development
Reviews and recommendations are unbiased and products are selected independently. Postmedia may earn an affiliate commission for purchases made through links on this page.
Article content
In 2027, Vancouver's skyline will take on a new look when Curv, estimated to be the world's tallest passive building, is completed. With 61 floors and a name inspired by its seemingly round shape, Curv will rise in the West End on Nelson Street between Thurlow and Burrard.
Article content
Developed by Montreal's Brivia Group and designed by Tom Wright Architects, Curv will be the tallest residential building in Vancouver, said Jacky Chan, CEO of BakerWest Real Estate.
"It will be the most energy-efficient and sustainable building in Vancouver," Chan says. "It will set the tone for a new era. This will serve as an example for all developments further on."
Presale for Curv is expected at the end of 2022.
And the winner is…
After a four-year hiatus, the Urban Development Institute awards were presented at a sold-out event of 750 attendees at the Hyatt Regency in Vancouver on May 11.
"Normally it happens every two years," explains Ginny Normandeau, program manager at UDI. "It was supposed to happen in 2020, but because of COVID it was postponed."
Article content
This year, the institute introduced two new categories, including Innovation in Affordability, donated to Aryze's Tiny Home Village in Victoria – 30 temporary homes made from recycled shipping containers.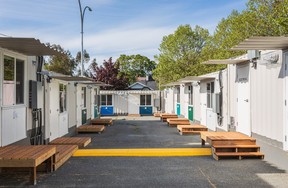 "This time, the jury has created a new category to promote Aryze Developments' Tiny Homes Village as really, really worthy," says Normandeau. "They just felt they wanted to create a special award to draw attention to that, rather than just having it as a finalist in the other categories."
Another new category, the Public Practice Award, went to Charles Gauthier. Peeter Wesik, chairman of Wesgroup Properties, was inducted into the Hall of Fame and Mike Mackay, of Strand Development, received the Maureen Enser Future Leader Award.
Article content
For a full list of winners, visit udi.bc.ca/awards-2022/.
Suite inspiration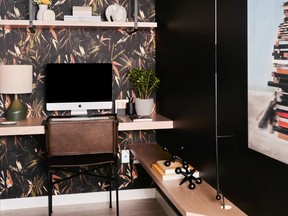 "I love making beautiful display homes, but I also like to make them approachable so people can actually imagine living in something similar to what we're showing," said Allison Mark, senior design manager at Wesgroup Properties. .
Mark's most recent work is Ace on The Drive (1690 E 12th Avenue, Vancouver), a project that reflects the vibrant energy of the Commercial Drive neighborhood. The space is a fresh, stylish take on functionality with a touch of whimsy. For example, a cheerful poppy print wallpaper in the bathroom complements the geometric floor tile and modern finishes, while a "flex" space has been transformed into a creative home office.
Article content
"I had this vision," says Mark, referring to the wallpaper. "I knew it would stand out and become a memory point."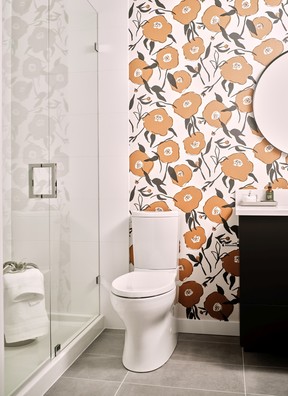 Mark likes to work with a neutral palette that incorporates different textures and tones, so that it appeals to both men and women. She then adds what she calls "punches" with art, accessories and bedding, ending with unique, even quirky pieces for character.
Mark found the feedback about the display suite heartwarming.
"People are walking away from the project enthusiastically," she says. "They are excited that this could be their potential home. That makes me feel really good knowing that I've designed a space that people find welcoming and excited about and want to show off."
10 Terms First-Time Home Buyers in BC Need to Know

A look at financial aid and incentives for first-time buyers in BC's housing market