Dubai, United Arab Emirates (CNN)– What would you do if you turned around to face a young lion?
This is exactly what happened in a video posted on the internet and documented by Charles van Staden, who co-founded the travel agency "Everseen Africa" ​​with his wife Serena Negro.
In the music video, a tracker appears sitting in a designated seat in a car before being surprised to find a young lion crawling behind him and staring at him.
This video was captured at Bunduru Lodge, located in South Africa's Greater Kruger National Park.
This meeting took place on June 14 in the presence of a group of tourists as they witnessed a confrontation between a group of 13 lions and a large herd of buffalo.
Van Staden pointed out that the man in the video, a professional tracker named Eric, didn't expect the lion to sneak out from behind the car.
Although it was an unexpected situation, Van Staden confirmed that the tracker handled it well.
Van Staden said the trackers are "very experienced in reading wildlife behavior and should know how to handle any situation."
The gathering, which garnered more than 30 million views on Instagram in about a week, lasted just one minute, but was enough to surprise followers online.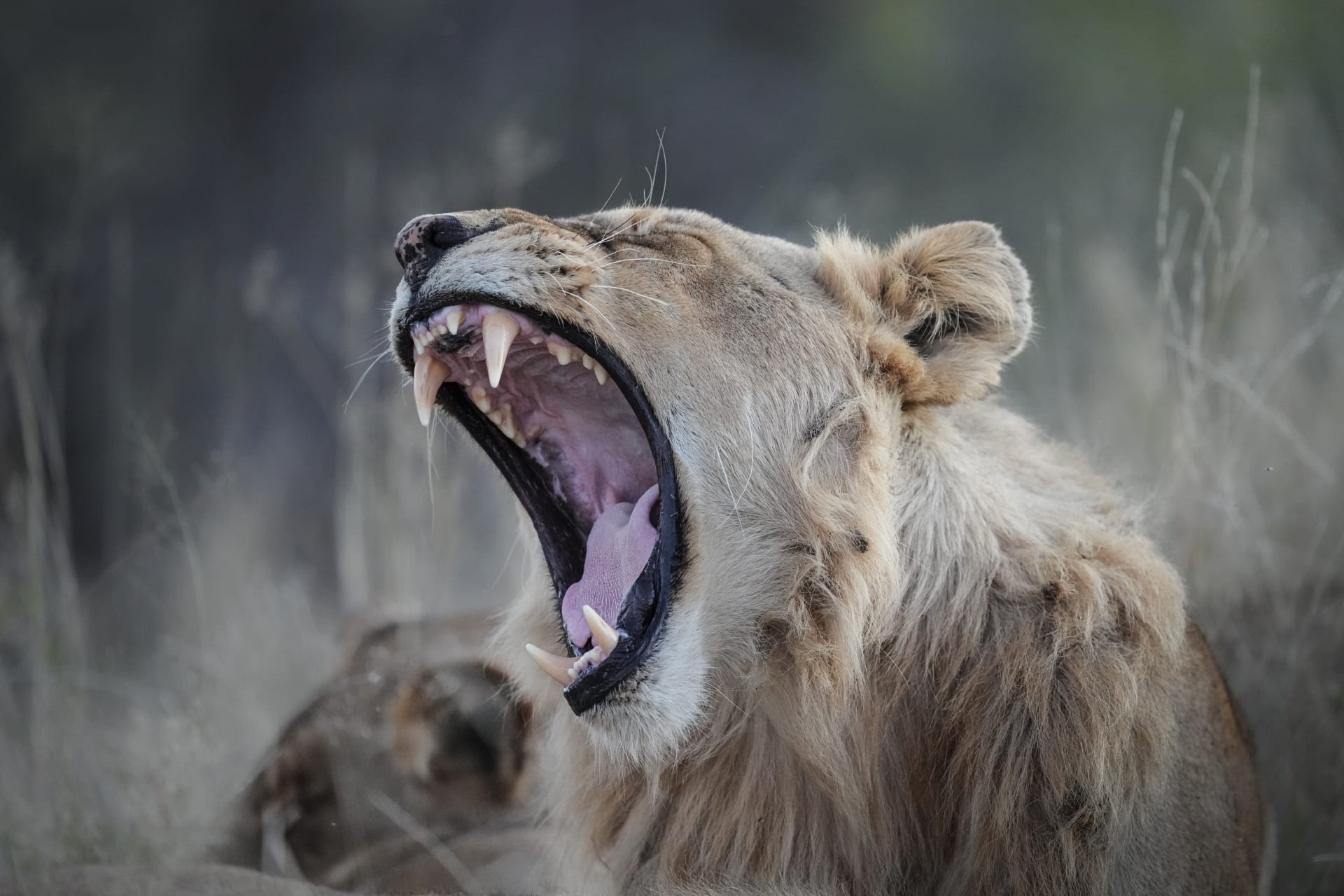 Van Staden believes the reason people were surprised by the video was that they didn't know what happened next, adding that "the interaction between Eric and the young lion was soul-nurturing and very respectful. Eric didn't hold the handle because he was frightened… but sat quietly to show respect for the lion." when he saw him."
For those curious about what happened to the tracker, Van Staden noted that the young lion turned his attention to the buffalo herd that was chasing him along with the rest of the lions.
Six years ago, Van Staden and his wife Serena Negro left their previous jobs to pursue their safari design dreams.
The duo guide people across Africa through safari experiences and expeditions.