Kaley Cuoco was so excited to work together Sharon Stone in season 2 of The stewardessshe didn't even care that the Basic instinct actress beat her during filming.
The big bang theory alum reflected on their time filming the hit HBO series while performing on Jimmy Kimmel Livein which she told him it was a "very intense scene" that she will never forget.
"I think one of our scenes was 10 minutes long, and it's very emotional. Before we started the scene, she sat me down and said, 'Hey, how do you like me touching you in this scene?'" Cuoco recalls Stone, who plays her onscreen mother. "'I said whatever you want to do, you're Sharon Stone.'"
READ MORE: Johnny Depp takes stand in defamation lawsuit
"It's this very long emotional scene, and at the end of the scene she should come up to me and say something really serious to me, and walk away," Cuoco recalled. "She says this line to me and she grabs my face and slaps me!" Look above.
The 36-year-old said the entire crew was silently shocked as they tried to determine if the blow was "real" as Cuoco's response was "about as real as you could get."
READ MORE: Organizers 'sincerely' apologize for Coachella event
READ MORE: Australian father sees disturbing sign in son's video
"Sharon comes back and she's like, 'Oh my god, I love you, I didn't mean to, it just seemed right for the scene,'" Cuoco recalls, adding that she's just "b— -h beaten by Sharon Stone." Not just once by three times, because they had to re-shoot the scene.
"Three times I got hit!" said Cuoco. "I say that with love, it was insane, but one of the best stories I've ever had."
For a daily dose of 9Honey, subscribe to our newsletter here†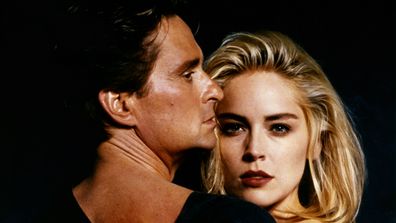 Basic Instinct Cast: Then and Now