Between individual, marriage, and family counseling, I'm in 250 minutes of therapy each week. At $150 per session, that's $750 per week, almost $39,000 per year. And yet I didn't spend a penny. All of my therapy has been paid for by the University of Southern California and Praesidium, the company USC partnered with to help ob-gyn George Tyndall's alleged sexual assault victims access mental health care.
More than 700 women have filed charges against Tyndall, the only full-time gynecologist who worked at the USC Student Health Center between 1989 and 2016. In 2018, USC agreed to pay $215 million to settle a federal class action lawsuit and paid another $852 million in March 2021 to settle civil suits.
Tyndall has pleaded not guilty to 18 counts of sexual penetration and 12 counts of sexual battery by fraud, as well as five counts of sexual penetration of an unconscious person. A criminal trial has yet to take place.
I had no immediate memories of George Tyndall when I first received word that I had been a former patient and included in the $215 million class action lawsuit. Although the name Tyndall sounded vaguely familiar, it wasn't until I googled his picture that I felt a deep pit in my stomach and an invisible heaviness around me.
Despite my guttural reaction, it would take me some time to remember what I would share in my claim against the university: When I was 25 years old, a graduate student earning my MFA in screenwriting, Tyndall touched me inappropriately, did a unnecessary pelvic exam, and made sexually suggestive remarks.
Twenty years earlier I was attacked by a neighborhood boy in the woods opposite my house. But both memories I buried deep. As I reviewed the extensive 25-page claim form, there was one question that caught my eye. The question was, "Prior to your visits with Dr. Tyndall, did you have any experience that you considered to be inappropriate sexual conduct or abuse?" As I read it, the memory of the assault in the woods came flooding back and then led to memories of Tyndall.
And yet I didn't feel that either attack had really hit me. In fact, when I told my husband about reading the claim form and what happened to me as a little girl, I could have conveyed an experience I had at the car wash. That's how casual I was in my retelling. That's how hard I had worked to reject both beatings.
Go to therapy
When I found out I was entitled to free therapy, I wasn't sure I needed it. At 42, I thought my life was fine. But yes, I had a lot of stress in life: getting married and raising two young boys. Who in their right mind would pass up free therapy? Not me.
"Should we talk about Tyndall?" I asked my therapist during our first session. I wasn't sure how the process worked, and I wondered if USC would stop paying if I didn't focus on Tyndall. She assured me I could talk about anything I felt comfortable with, and that anything I told her would be protected by the Health Insurance Portability and Accountability Act (HIPPA). I was relieved that my seizures didn't need to be discussed.
During my first sessions I just wanted quick solutions to my problems. My therapist picked up on my depression, anxiety, and loneliness; instead of giving me easy answers, she pushed me to think further. Where did my feelings of self-loathing and low self-esteem come from? In what areas of my life was I absent? Why did my husband and I have trouble communicating? I didn't know the answers, but I knew it would be difficult emotional work to find them. I was willing to keep coming back as long as it was free. Who would pay for this kind of torture?
One block of ten sessions was approved, then another, and so on. I began to trust my therapist, and she recommended Eye Movement Desensitization Reprocessing (EMDR) therapy to sharpen my memories. The more I was able to face my past trauma, the more my anxiety and depression increased.
Processing my trauma
I had sessions twice a week. With such intense therapy, I finally realized that I had buried my memories, not because they were insignificant, but because they were too painful to process. The attacks had a major impact on my life and everything was not as perfect as I had convinced myself. I had an inner sadness, a sadness that I couldn't name, but that I finally understood, that had been there all my life and that came from abuse. By following these insights, I started to get many breakthroughs in therapy.
After being assaulted at such a young age, I developed very little inner worth. I hated the way I looked; I had curly red hair and freckles all over. If I wasn't being teased by other kids with taunts like "Let's connect the dots on her face," I was noticed by grown men sometimes saying, "I could eat you with all those freckles." Tyndall performed an unnecessary full-body skin check and also commented on my freckles.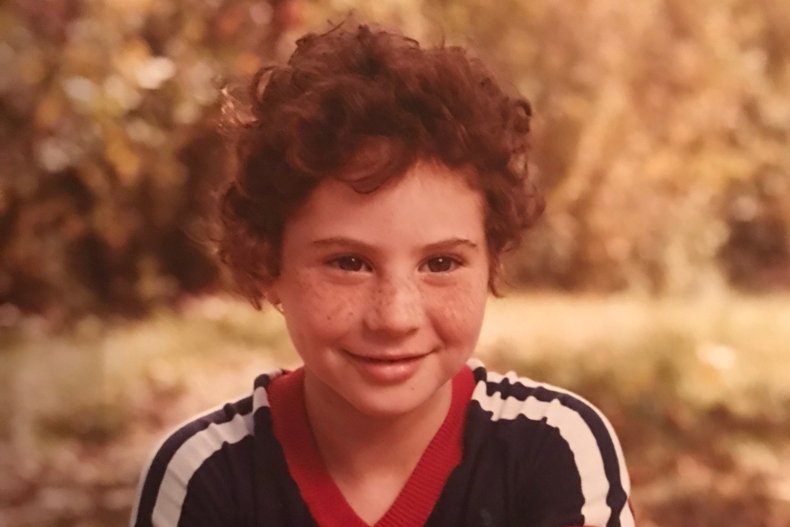 As an adult, I never felt I was worth spending money on, and I was also afraid to draw attention to myself. I hated shopping for clothes. My favorite clothes were sweatpants and sweatshirt, no makeup and hair in a fringe. Even for a rare night out with friends, I rarely dressed up or made much effort.
My therapist encouraged me to take more care of myself. She suggested that I treat myself to some new clothes and challenge any guilt or unworthiness.
The first outfit I bought consisted of stylish jeans, a nice sweater and a pair of luxurious boots. I got up and looked at myself in the mirror, barely recognizing this attractive woman in front of me. Had she been there all along?
I was excited and wore the ensemble to my therapist's office, but got dressed when I got home and put on the usual sweatpants before carpooling. I was again too nervous to be noticed.
But over time I became more confident and proud of the way I dressed. I no longer felt the need to hide myself. I put my sweatpants in a drawer and before I knew it I had bought a whole new wardrobe.
Working on my relationship with my family
Another important realization I had during therapy was that I wasn't the only person affected by my seizures. My most important relationships were also compromised in significant ways. Because I was so closed off and dissociative at times, my marriage and my children suffered.
While watching a family movie, my husband snuggled up with our kids, and I sat at the other end of the couch, lost in destructive thoughts. I sent an email to Praesidium requesting marriage and family counseling. I never thought they would say yes, but they did.
Our marriage counselor was shocked to learn that my husband and I hadn't spent a night together since we had kids, and we had never used a babysitter for more than two hours. Although we trusted our beloved nanny, we often stayed home when she came, choosing to finish household chores rather than spend quality time together.
It's not that we didn't enjoy each other's company, but my fear of leaving the kids behind would fuel his anxiety. I layered my deep-seated trauma on top of my worry for them, thinking something terrible could happen. That I couldn't protect them the same way if I wasn't protected. My fears, while unfounded, were inherently tied to my past.
I didn't think I deserved a night out either. My reluctance to go out also made it difficult for my husband to be motivated. We built patterns that were unhealthy for our relationship.
Our therapist gave us an assignment: We had to go on a three-hour date. We took the task seriously and when we returned early after dinner we sat in the car for the remaining hour listening obediently to a comedy special. I couldn't remember the last time we laughed so hard. More date nights followed, and while I'm still worried about my kids, my anxiety isn't paralyzing, and we've decided to take our first trip without the kids.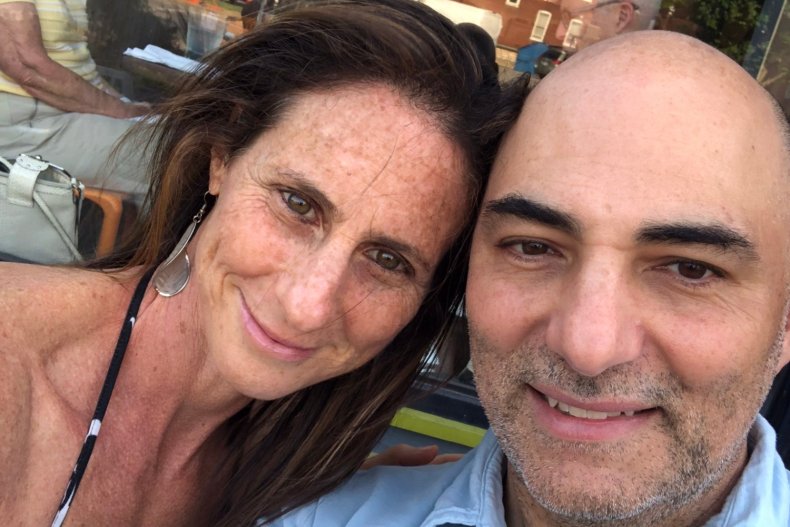 Family therapy has made a huge difference in our lives. Although we have two family sessions a week, one of those sessions is dedicated just to my husband and me. Over the years, much of the parental responsibility fell on him because I was so emotionally absent. At night, when things were most chaotic, I retreated to my bedroom to isolate myself.
My husband was often overwhelmed and gave in to the kids. As our therapist explained, there was a power imbalance and the boys had too much control for their own good. The lack of clear boundaries made them anxious.
As I began to face my past trauma and spend even more time without contact with my family, both my husband's and children's anxiety increased. The kids wanted to spend more time at home instead of playing with friends or going to fun activities. My husband felt emotionally abandoned by me and built his own walls. We broke down our walls in family therapy and became much closer than ever before.
My husband and I have also learned, through family therapy, how to be a united front and share parenting responsibilities. And now that I'm happier and more present, the kids are blossoming too. We all cuddle up on the couch for family movies, and both of my boys play sports, enjoy spending time with friends, and have started taking music lessons.
Therapy has changed my life. I will never again be the disconnected, lonely wife and mother of two that I was.
Unfortunately, my trauma story is not unique. One in four women will be sexually assaulted in her lifetime. What is unique about my story is that I got the chance to really be helped. It's an exception, but it shouldn't be. Violence does not only affect the victim. It also affects the victim's loved ones. I am grateful to my family and I got the help we needed. You can't put a price on that.
Rachel Weinhaus is the author of The plaintiff: a memoir of a landmark sexual abuse trial and a woman's life brought to a close.
All opinions expressed in this article are those of the author.