The tagline for the Servant of the People television series, currently streaming on SBS On Demand, is: Based on a future true story.
But Paul D'Anieri, a professor of political science and public policy at the University of California, Riverside, wants the public to keep in mind that it's just a TV show.
"It's not a documentary," he said.
"It's not real. But of course, like most popular television shows, they're popular because they come out for something."
Professor D'Anieri has seen the first season of the comedy series, in which Vasiliy Holoborodko, a humble high school history teacher, is filmed ranting about the political situation in Ukraine.
The video becomes a viral hit after a student posts it on YouTube. Vasiliy becomes a star and eventually president of the country.
The series has come into vogue because Vasiliy is played by the now real-life Ukrainian President Volodymyr Zelenskyy.
"Long before this Servant of the People show came out, Zelenskyy starred in a variety of what we would consider sketch comedy shows all over the former Soviet Union," said Professor D'Anieri.
"And actually the production company he worked with was in Russia. And Zelenskyy did his comedy mostly in Russian. His mother tongue is Russian. So he's very popular in Russia."
Professor D'Anieri said Servant of the People was made for Ukrainian television, but it also had an audience in Russia. That is, until it was banned there because of a joke around a pair of fancy wristwatches, but aimed at Russian President Vladimir Putin.
"The result of that particular bit of humor was that the show stepped down from Russian television because Putin doesn't have a great sense of humor," said Professor D'Anieri.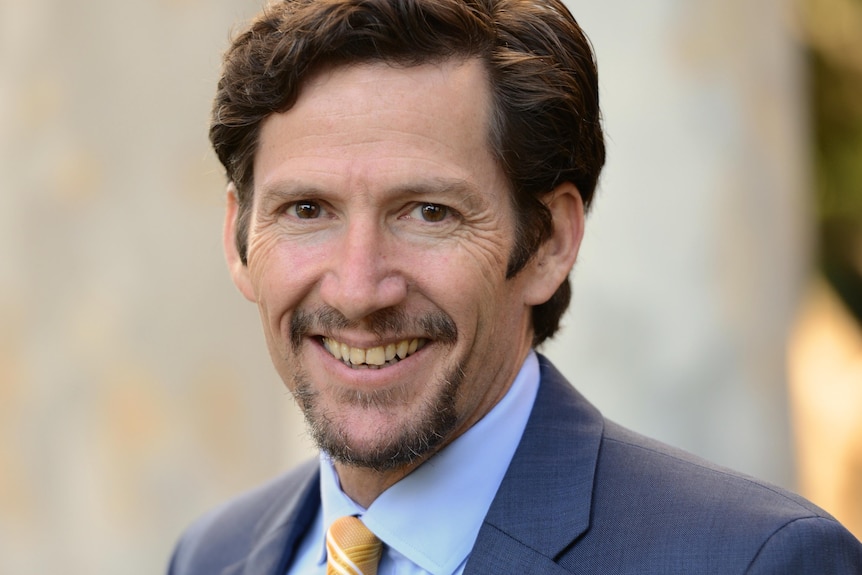 He said Mr Zelenskyy's career path was a "weird case" of life imitating art.
"So you've got a guy who's just a comedian. He's a comedian who ends up on this show where an average person accidentally becomes president of Ukraine.
"And within a few years it will lead to this comedian, not exactly coincidentally, but still someone who has no political experience whatsoever, becoming president of Ukraine."
Mr Zelenskyy was elected in a landslide victory in 2019. The country was already at war with Russia, and had been since 2014.
Karin von Strokirch is an associate professor of international relations at the University of New England in Armidale, NSW.
Dr von Strokirch said Mr Zelenskyy took advantage of his popularity during his election campaign, even naming his political party after the TV show he starred in.
"His popularity as a result of the TV show meant he ran a very unusual presidential campaign," said Dr. von Strokirch.
"Mostly, candidates used mainstream media and other traditional forms to reach the public. But he avoided that.
And he focused almost exclusively on direct communication via social media to the public.
"And he also kind of rested on his laurels because he already knew that he was hugely popular as a result of the TV show, because in the minds of the people his persona merged between his character on the screen and his political role in the real world. to live. "
She said he had a vague commitment to end corruption and promote greater transparency and fairness in politics, but won without a detailed election policy platform.
But Professor D'Anieri said Mr Zelenskyy's initial popularity had fallen dramatically at the beginning of this year.
"People were frustrated," he said
"The economy hasn't improved. They may have made some dents in the corruption, but the oligarchs were still the oligarchs.
"So to some Ukrainians he acted like his TV character, but what he really was was just another Ukrainian president."
Of course, Mr. Zelenskyy's popularity skyrocketed again after the Russian invasion of Ukraine in February this year.
Professor D'Anieri said Servant of the People was a success because it highlighted Ukraine's frustration with the political situation, but also because of the optimism of Mr Zelenskyy's character.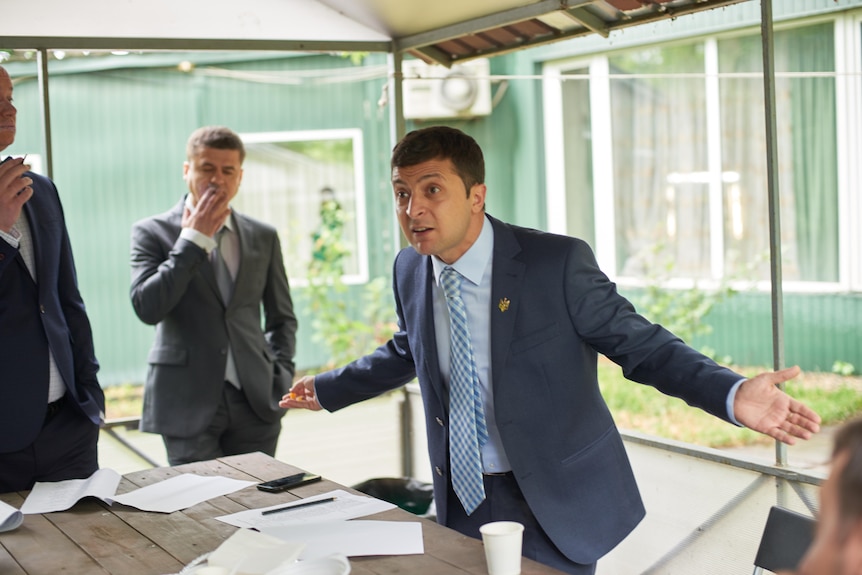 He said Mr Zelenskyy's youth, strength, energy and sense of humor as a political figure contrasted sharply with Mr Putin's image – and the Russian president would see him as a threat.
"Putin has been in power for more than 20 years," said Professor D'Anieri.
"He is about to turn 70. He is stodgy, he has no sense of humor.
"He's grumpy. He's aggressive. And he says all these bad things about Ukraine: they're fascists, they're anti-Russian, and so on.
"Now this man will be president of Ukraine.
"He's 41 years old. He's fresh. He's energetic. He's someone many Russians know because they've seen him on TV for years.
And he speaks Russian. And contrary to this idea of ​​Ukrainian Nazis, he is a Jew several of his relatives died in the Holocaust.
So he completely undermines everything Putin wants the Russians to think of Ukraine.
"Zelensky's election and existence is a threat to Putin because he shows what Russia could have, right? Russia could have a president like this, and they have Putin instead."
Professor D'Anieri said people should watch Servant of the People partly because it's funny — a peek into someone else's country and government — but it also gives viewers a glimpse into the country's natural beauty.
"You get to see some of the beauty of Kiev and Ukraine, you get to see some of the Ukrainian culture… and I think it's worth getting a glimpse of what's being destroyed as we to talk."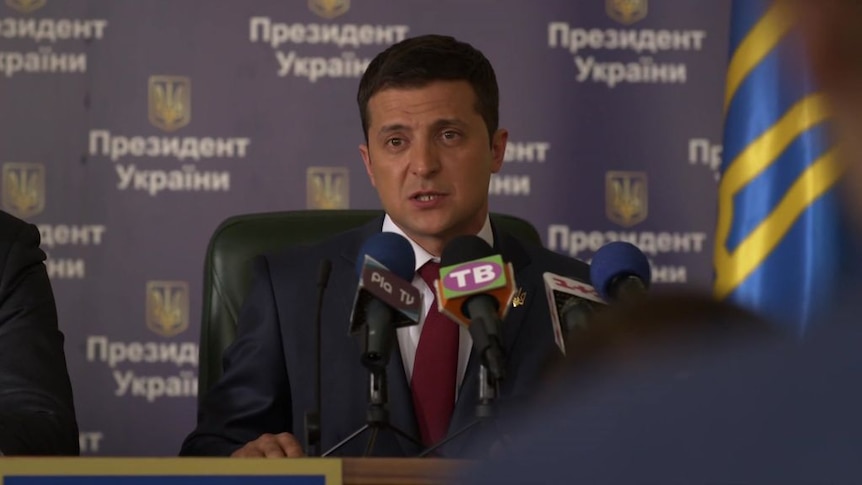 Seasons 1-3 of Servant of the People are available on SBS On Demand.
Posted † updated