The free flu shot program in New South Wales, Victoria and Queensland has been extended for a few more weeks.
But for most of the rest of the country, today is your last chance to get a free shot.
Residents in every state except Tasmania are eligible for a flu shot for the month of June.
But starting tomorrow, people in most states will have to pay for an injection. Here's what you need to know to get a free flu shot, state by state:
The free flu shot program has been extended for a few more weeks.
The program was supposed to end today, but will instead be available until July 17.
Health Minister Brad Hazzard cited the low admission rate among young people as motivation for the extension.
"It's really worrying that just over 18 percent of kids and teens have had a flu shot and for kids six months to five years old, that's 25 percent," he said.
"These numbers are especially concerning when seen in the last month. Four times as many children have been admitted to Sydney's two children's hospitals with flu than with COVID."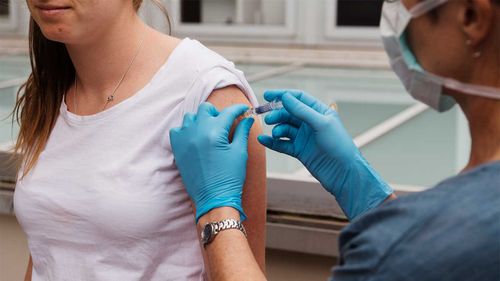 The uptake of free flu shots is especially low in the west and south west of Sydney, the far north of NSW and the central west of the state.
Less than 40 percent of 50- to 65-year-olds have had a flu shot.
"Last week, more than 1,000 people came to our ER with a flu-like illness and nearly 165 were so unwell they were admitted, including very young children," said Chief Health Officer Kerry Chant.
"Take advantage of the free vaccination offer to protect yourself against the flu this winter. There is sufficient supply and appointments available at general practitioners and pharmacies."
Anyone over the age of five can get a free flu shot at pharmacies across the state.
Free shots are also available from local GPs.
Free flu shots in Victoria have been extended until July 10.
"We have seen the number of cases rise very quickly," Health Secretary Martin Foley said when announcing the program.
More than 3000 GP practices and pharmacies will have the opportunity to offer the government-funded vaccines.
Anyone aged six months and older is eligible for an injection.
The vaccines will be available at state-run clinics, as well as participating pharmacies and primary care physicians.
The WA government said anyone over the age of five can just walk in and get a shot at a state-run clinic.
People have to book in advance for a free shot at a pharmacy or doctor.
Queenslanders looking for a free flu shot have two weeks to do so.
Prime Minister Annastacia Palaszczuk announced the extension via tweet earlier today.
"We understand that people may not have had time to bring their kids and get their free flu shot," she said.
"So now it's school holidays, we're extending it by two weeks."
The school holidays end on July 10.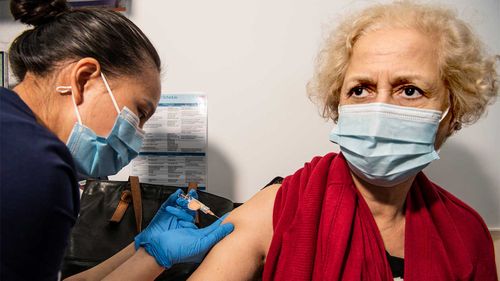 The shots are free at local pharmacies and general practices.
Palaszczuk described the flu shot rollout as a "preventive strike" against influenza A, the dominant strain.
"What we're particularly concerned about is the effect on young people," she said.
"The symptoms are very similar to those of COVID."
Prime Minister Peter Malinauskas ruled out an extension of the program.
"Putting a timeline on it was about encouraging people to get that vaccine as soon as possible," he said.
"We were very clear about that timeline."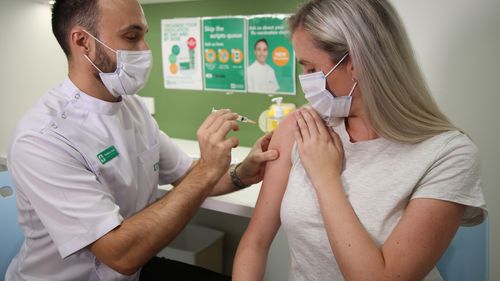 Previously, in SA, only certain groups of people, such as young children and those with medical risk factors, were eligible for free flu vaccines.
Tasmania and its territories are the only jurisdictions where flu shots are not free for everyone.
In the NT and the ACT, vulnerable groups are eligible for free jabs.
That includes Aborigines and Torres Strait Islanders, young children, pregnant women, and anyone over the age of 65.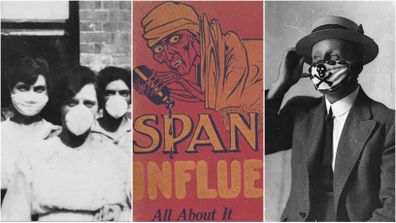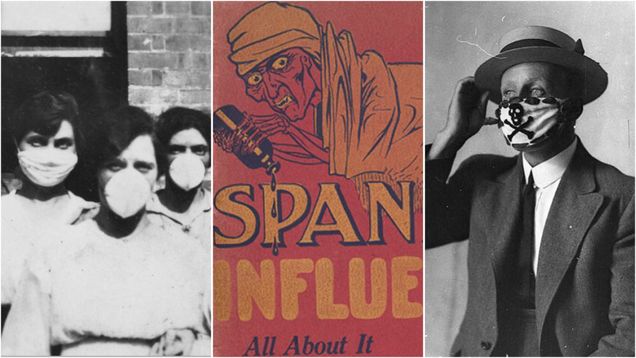 Gallery: Spanish flu, the 1919 pandemic