Felipe Pantone for Instagram roles
Felipe Pantone has teamed up with Instagram to design his Reels Superstudio, in time for the Cannes Lions International Festival of Creativity 2022 in France. The interactive space takes shape as an 'experience that brings out the maker in all of us', spread over two journeys. The first shows Felipe Pantone's 'Independent View' exhibition, which debuted for the first time in New York this year, while the other is an environment inspired by his 'Optichormie' collection. This second journey highlights the designer's limited-edition armchair, designed in collaboration with Italian furniture maker Poltrona Frau for its 110th anniversary.
images © Luke Hayes | @lukehayesphotography
ultra dynamism comes to life in cannes
Felipe Pantone's vibrant Reels Superstudio Pavilion acts as a dynamic backdrop for visitors to create an Instagram reel within an augmented reality. The immersive experience expresses shapes borrowed from the designer's concept of Ultradynamism, which explores opposing concepts – such as geometry and liquidity, chaos and order, art and technology. The artistic concept comes alive in the studio with neon gradient prisms, geometric shapes, optical patterns and jagged grids.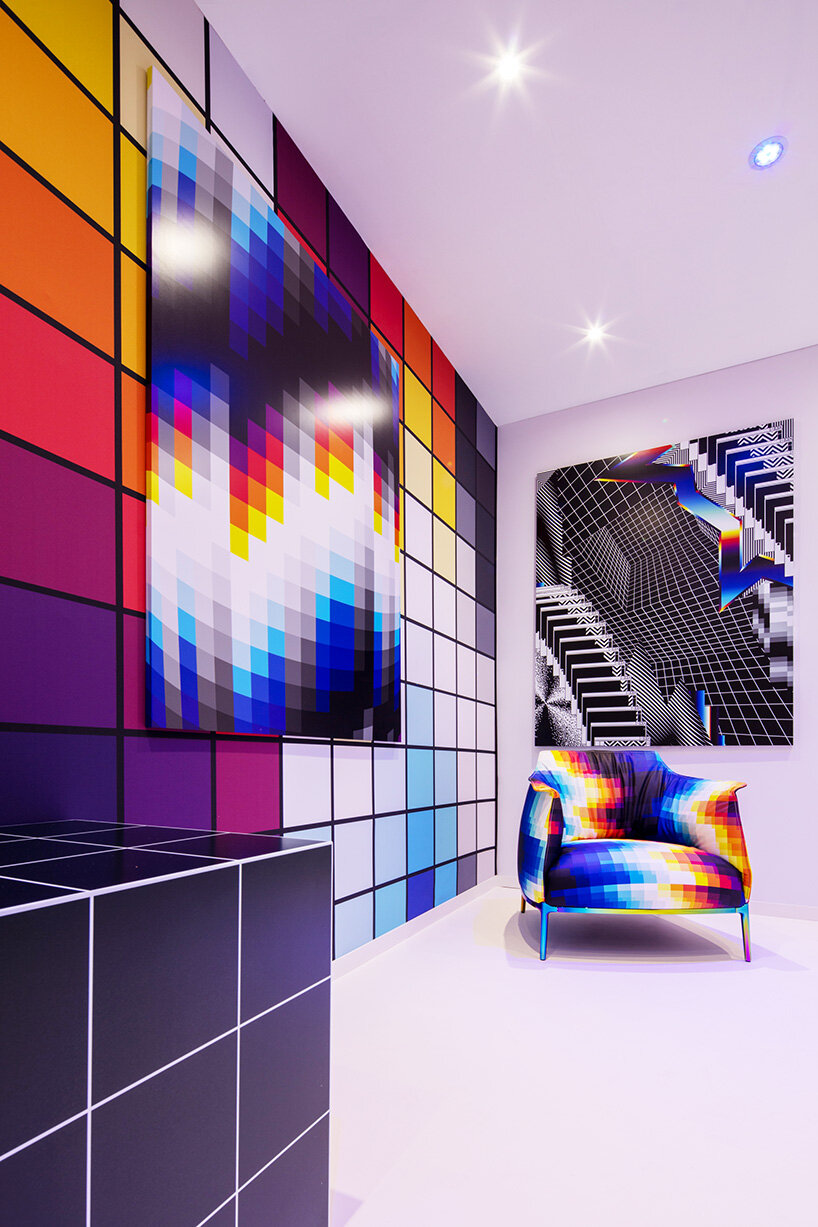 inspire and inform entrepreneurs on the platform
With his latest work, Felipe Pantone explores "the clash between an analogous past and a digitized future," which Instagram says is reflective of his approach to the metaverse. The Reels Superstudio is a place to inspire and educate creators, especially business owners using the platform, about Instagram's priorities, including Reels, creators, and shopping.
The space is divided into three distinct zones: The entrance to the 'Hall of Creators' aims to inspire visitors by displaying reels made by creators around the world. Then 'immersive rooms' act as a backdrop for the creation of new roles within the space designed by Felipe Pantone. Finally, visitors are treated to a free gift from the Instagram shop.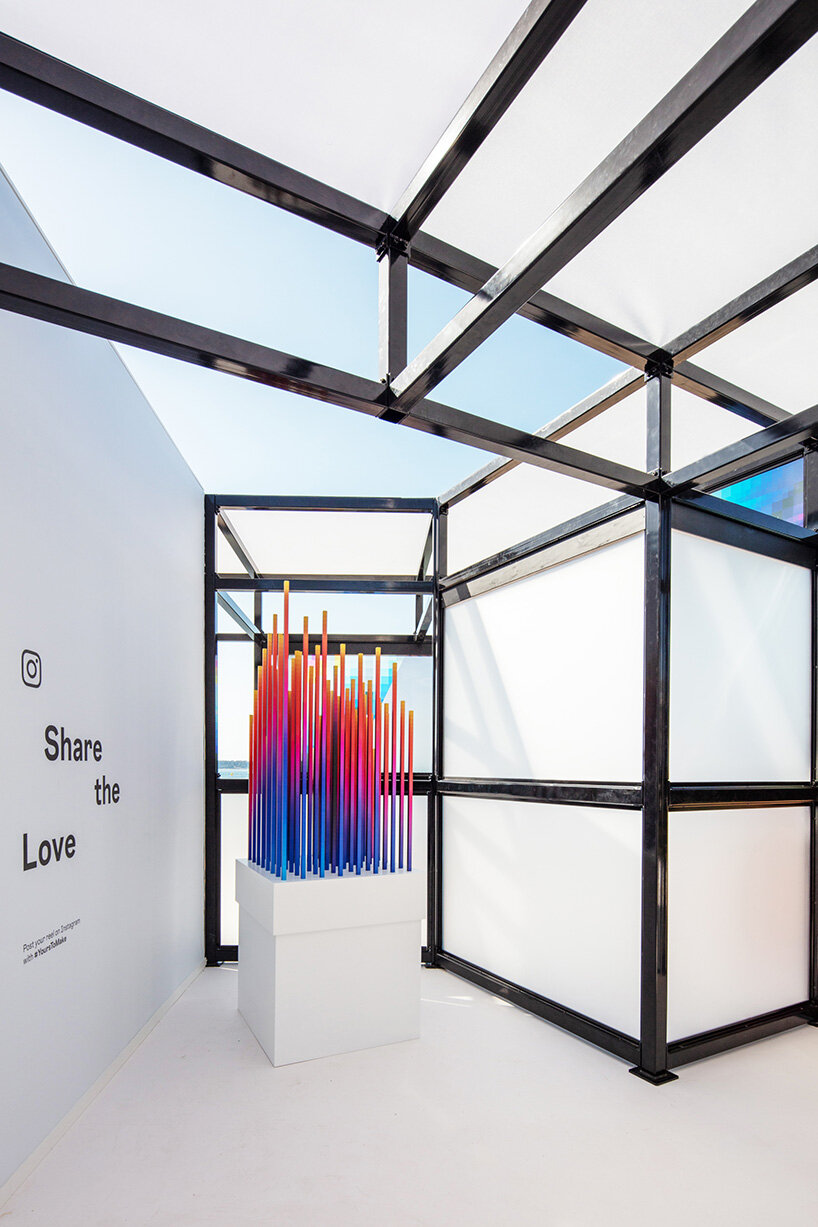 Instagram claims Reels is the fastest growing format, accounting for 20% of the time users spend in the app. At the opening of the project, Felipe Pantone comments: †It was a thrill to work with Meta for the Instagram Reels SuperStudio for Cannes Lions. Our collaboration is authentic in our ability to translate my work into actual interactive environments. We've achieved a visceral experience that blurs the lines of physical and digital reality with every guest entering the SuperStudio in a way that stays true to the work I create in my own studio.
†I've used Instagram since its inception as a tool to empower and engage my audience with my work wherever I am in the world. I took advantage of the opportunity to be creative within the digital platform that has contributed to the growth of my work and new relationships.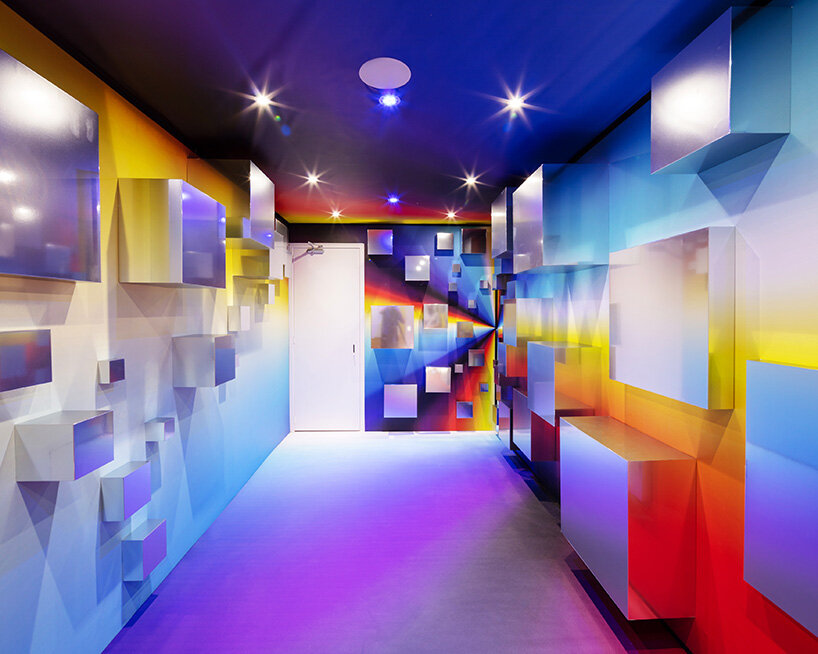 †The SuperStudio realizes my concept of Ultradynamism by pushing the duality of opposing worlds within art, design and technology. Both my Chromadynamics series and Independent Viewer's sculptures are magnified through physical installation and augmented reality, making for a truly unique encounter.
†Instagram Reels creates a space for creatives to take control and the SuperStudio has allowed me to continue my research bringing my paintings and sculptures to life in both the physical and digital worlds.†