THE 16TH EDITION OF DESIGN MIAMI/ BASEL
The 2022 edition of Design Miami/ Basel presented visitors with extraordinary collectibles, as well as a new program of special satellite projects (read more here) and a program of lectures on the intersectional nature of design. The show, which marks its sixteenth edition, was curated by the recently appointed curatorial director Maria Christina Didero who proposed? The Golden age theme.
With a lineup of 30 international galleries and 17 Curio projects, visitors to the event enjoyed a strong showcase of historic and contemporary design pieces. And, for the first time in Basel, Design Miami/ de Stage exhibition concept featuring a curated sales presentation of museum-quality works in keeping with the curator's theme.

images by James Harris unless otherwise noted
2022 MARKED THE FIRST EDITION OF PODIUM IN BASEL
"This year is the first edition of Podium in Basel, and I am surprised and delighted at the enthusiastic reception from the galleries and design studios who are excited to be part of this new element for the 2022 exhibition – and with whom we have worked together in close collaboration to select the objects,' said Maria Cristina Didero. 'The exhibition offers the opportunity to explore a wide variety of presentations of amazing pieces from different contexts, times and geographies. Podium will be a platform to think about how these pieces can spark discussions about the contemporary design scene.'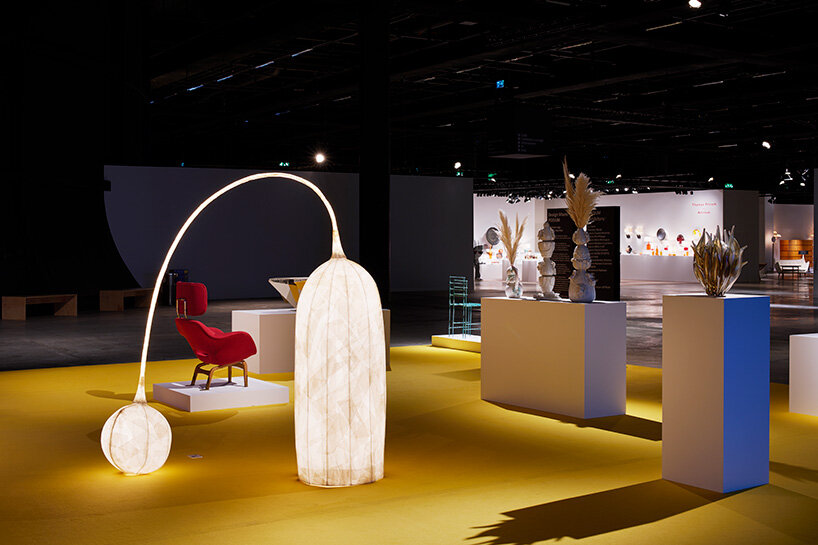 Presented alongside the gallery stands and Curio presentations, the Stage exhibition showcased a wonderful array of historical and contemporary designers, exploring the theme The Golden Age: Rooted in the Past. Examples are the two-seater How high is the moon? by Shiro Kuramata, presented by Friedman Benda; the Sakura TRP vases by Maarten Vrolijk presented by Galerie Scene Ouverte; and Daniel Kruger's mystical and precious jewelry displayed by Galleria Antonella Villanova. Finally, Carlo Mollino's exceptional 1955 bunk beds, proposed by Galleria Rossella Colombari, welcomed visitors to Design Miami/ and invited them to reflect on functional beauty.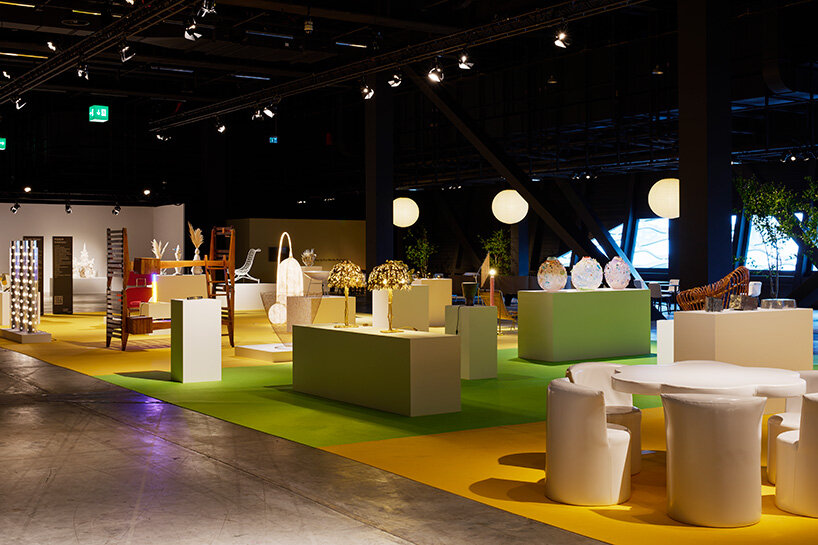 "Even during the toughest struggles, as a society we must always focus and strive to get better" Didero continued. "We must not forget that challenges have always propelled humanity forward. Humans have found answers to the world's most pressing questions, often at times when the very roots of our lives are being tested by external forces over which we seem to have no control. In June, we will challenge these ideas and explore how humanity's perseverance, flexibility, resilience and adaptability have led us to innovation and hope. We must continue with that now more than ever.'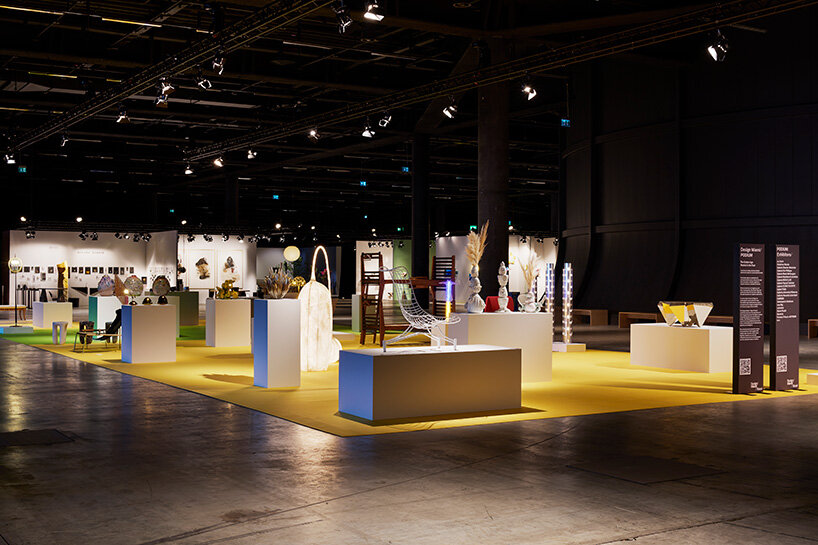 Other highlights were the Millefiori lamps by Joy de Rohan Chabot presented by Galerie Chastel-Marechal; – a pair of lamps with gilded metal leaves and flowers; the sculptural Eros coffee table (c. 1970) by Angelo Mangiarotti presented by Morentz Gallery which exemplifies the postmodern designs of the Italian architect and designer; and the beautiful Water Lillies Bowl (1955) by Pierre Paulin presented by Pascal Cuisinier, this design is one of the designers' rarest and most iconic pieces of this period, only two or three of which were ever produced.