Young Gamay watchman David Johnson holds a long pole with a curved blade attached to it and leans over an inflatable boat ravaged by wind and waves. In one precise movement, he plunges the cumbersome tool under the water and back into the air.
The boat he's in begins to drift away from the tangle of buoys and ropes he's just cut in the middle of Pittwater, north of Sydney.
The mission, which took place today, was part of NSW National Park's annual training to free entangled whales from discarded fishing gear and other debris.
Twenty-one wetsuit-clad crew, armed with sticks and knives, navigated the estuary in inflatable boats and played out various scenarios with a fake whale tail.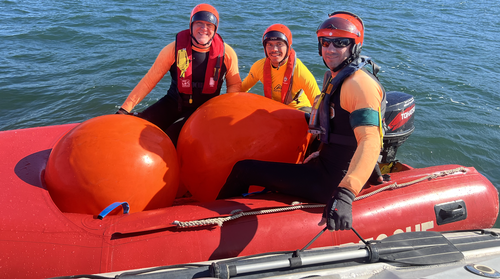 Among them were three young Gamay Rangers, the first urban native Ranger group from Botany Bay.
It comes when a population of humpback whales, estimated at about 40,000 strong, begins their migration north to warmer waters.
While today's training went smoothly, in reality, freeing a whale is extremely dangerous work.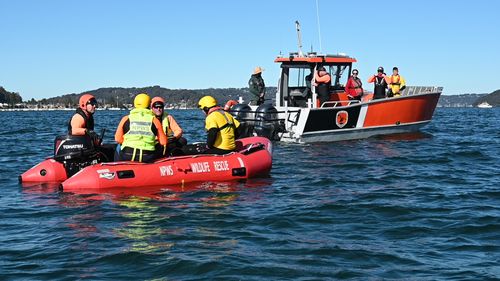 Natasha Funke, a ranger at Ku-ring-gai Chase National Park, served as team leader.
She told 9news.com.au that she was once sued by a protective mother whale; that's just one of the risks you run when working with colossal animals in the open ocean.
"We always have to watch out for other whales and animals, who may think we are a threat," she said.
"I was once involved with a mother who attacked us and you feel very small in a boat with a huge animal coming at you.
"We always have to watch their behavior, different things like tail hitting or trumpeting that we have to be very careful with."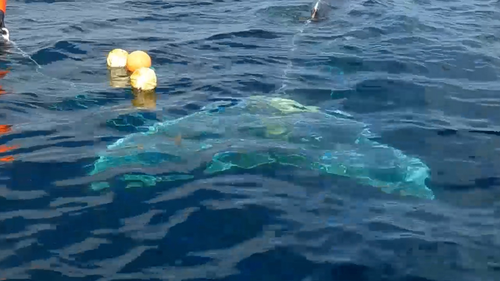 An injured or sick whale can also be followed by sharks.
For these reasons, rangers don't go into the water when they free one, but perform a delicate rescue from an inflatable boat.
Under NSW law, it is illegal for members of the public to attempt to rescue a entangled whale. Instead, they are requested to contact NSW National Parks or ORCAA.
Last year, NSW National Parks were involved in five successful rescues – and with more funding for training recently announced by Environment Secretary James Griffin, it is hoped that number will increase.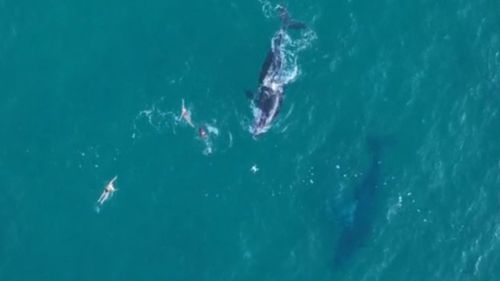 "This training plays an important role in protecting and preserving our marine life," Griffin said.
"Through the NSW budget, we are committing more than $180 million in funding to continue supporting projects like this through the Marine Estate Management strategy.
"It is important to ensure that our marine environment is supported and sustainable for future generations."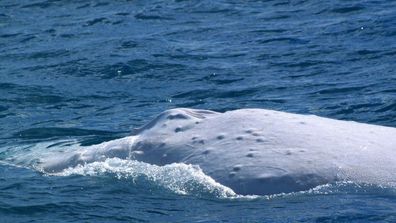 Migaloo's history as a rare white whale that could have spotted offspring
One group hoping to be more involved in down the line rescues is the Gamay rangers.
Senior ranger Robert Cooley told 9news.com.au it was their first time participating in the training and it was years in the making.
"We feel like we've reached our Everest today," he said.
"Marine mammals are so special to us, especially the humpback whale, our ancestral creature, commonly known as our totem.
"We really want to be on the coal front and help these animals."