Emmet Condon of Homebeat introduces IMMA's Summer Party, Continuous Patterns, which takes place on the grounds of the Irish Museum of Modern Art on July 15-16…
---
As a programmer, event producer and promoter, it is almost impossible to separate yourself from the politics of space, especially at this time in Ireland. In Dublin, we are constantly forced to compare ourselves to cities like Berlin, or even London – where, despite all the ubiquitous and universal forces of gentrification existing in even greater volumes, the availability of space to create events that still extend beyond the being in traditional locations seems like a more organic and less difficult prospect than it is in our own small town.
This record's groove is so worn out that it's almost audible at this stage – but when we look at the hotel's relentless march around us in Dublin, those of us who practice our craft in these spaces are faced with an increasingly barren landscape to work with and in.
This, among many other reasons, is why institutions like IMMA are becoming increasingly important in this field. These gated cultural bastions have (hopefully) enough isolation around them to withstand the pressures of rampant development, and hold within their walls a measure of gravitas and prestige for events that take place in their shadows – giving a certain air of cultural affirmation to the events.
These are safe and celebrated spaces for art and creativity. A rarity in modern Ireland.
The IMMA Summer Party has always been a special event on Dublin's summer calendar – a moment to be invited to share that beautiful space in a perhaps more informal way, a moment when the museum's gates are opened to the general public to feel the grand and elegant order of the courtyard and the gentle majesty of the formal gardens on a limber midsummer evening, and a moment that underscores the institution's commitment to a broader remit of arts programming, beyond the art itself and towards the more popular oriented cousin music.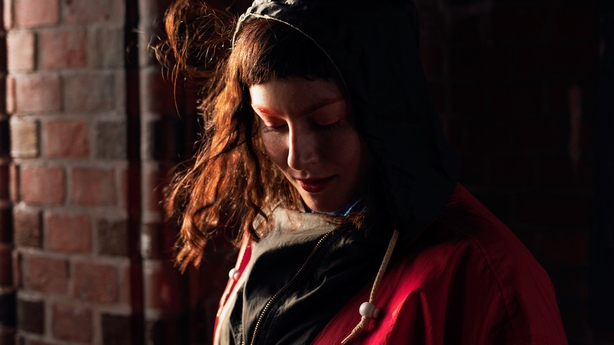 Continuous Patterns stems from a series of minor, late pandemic events in IMMA last summer called Emerging patterns – an expression of that very specific moment when we carefully moved past the heavy glare of COVID and began to reconnect with all those bits of life that were so suddenly placed at an unspecified distance during the lifetime of the restrictions.
As we continue that process, Continuous Patterns leads directly from that moment – an indication and reaffirmation that culture did not die or disappear; and a celebratory expression of the vibrancy of our contemporary music and arts scene, which, for all the challenges it faces, is living through a multi-genre golden age that I would say has never been seen or felt before on these shores.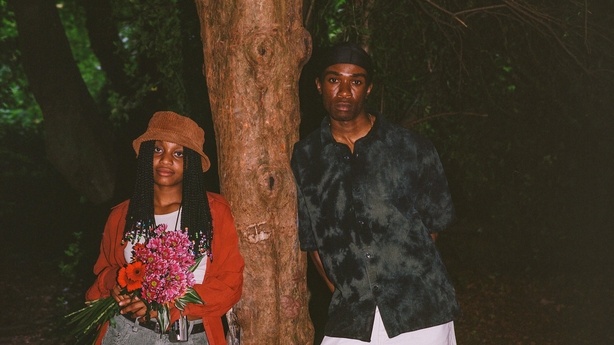 A whole new generation of hugely talented, worldly, humble and vibrant artists make incredible music and art here – and for Continuous Patterns we've tried to distil a flavor from every element of this explosive melee on two elegant and distinctly different midsummer evenings on IMMA's premises.
Friday 16 June presents an evening of forward-looking music, a brash collection of the here and now that only goes in one direction – forward – with art folk from Aoife Nessa Frances, forward-looking R&B from Éfe, Negro Impacto and Jar Jar Jr. , the spectacular combination of classical ensemble Glasshouse X, the power art pop of Ae Mak, and a thoroughbred dance from one of the country's best electronic producers R.Kitt (Live), with celebrated DJs and radio personalities Donal Dineen and Claire Beck on DJ Jobs Everywhere.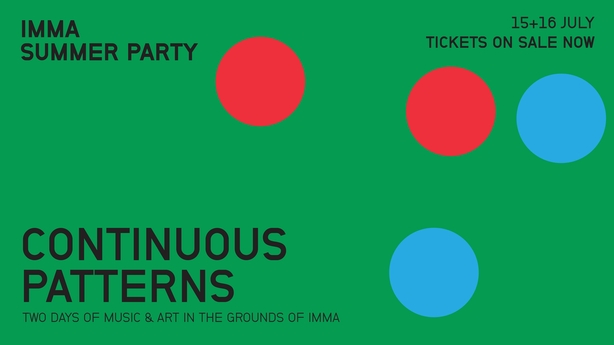 Saturday 16th July is a more mellow day by design, a day of heartwarming contemporary folk and uplifting sounds led by a beautiful collaboration between Ye Vagabonds and composer Gareth Quinn Redmond, the muted vocals of Landless, some uplifting brass from Stomptown Brass, sets of up-and-coming folk stars Aoife Wolf & O Deer and a performance by The Rathmines Ukulele Society (Rugs) and summery soundtracks from DJs Emmy Shigeta and Desert Island Sounds. We also welcome live artwork from Artist in residence Robyn Cary, food, a full bar… and the great atmosphere of The RHK on a summer evening.
The IMMA Summer Party is on Friday 15th and Saturday 16th July 2002 – read more here.