The Murugappan family, also known as the Nadesalingam family, wept tears of joy as they were welcomed into the Biloela community in Queensland.
Supporters of the Tamil family gathered on the tarmac in anticipation of their arrival, cheering and waving 'welcome home' signs as they stepped off the plane.
"Me and my family are very happy," said Priya Murugappan.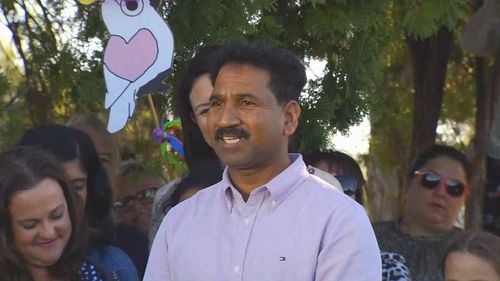 "Again, it's hard to imagine, back to my community Bilo."
She said that after four years of travel and detention, the family has a lot of love for the community that supported them.
"My strong love, everything, (to) my community and Australian people, (to) my family (to) help," she said.
"Happy to everyone in Bilo, our wonderful friends."