United Steelworkers Union claims that thousands in Bangladeshi factories making clothes for the retailer are not being paid enough
Article content
One of North America's largest unions has filed a complaint with the Canadian government against Canadian Tire Corp. Ltd., alleging that thousands of workers in factories in Bangladesh who make clothes for the retailer are not being paid a living wage.
Article content
The United Steelworkers union (USW), which has at least 225,000 members in Canada, filed the complaint with the Canadian Ombudsperson for Responsible Enterprise (CORE), a government ombudsman that reviews human rights violations by Canadian companies operating abroad.
Article content
"You'll have seen Canadian Tire ads that say 'We're all playing for Canada.' We just think playing for Canada also means worrying about workers abroad," said Doug Olthuis, head of global affairs at the Canadian office of USW. "The worries should not end at the Canadian border; the concerns should spread throughout the supply chain."
Canadian Tire said it ensures its suppliers comply with all local laws.
"As part of our compliance assurance activities, Canadian Tire Corp. regularly updates payroll rates and works with reputable third parties to audit factories that produce our own-brand products," the company said in a statement.
Article content
But trade union representatives in Bangladesh said thousands of the country's workers who make clothes for most of the world's leading brands have had to cut back on food as the price of basic necessities rise globally due to inflation.
The South Asian nation, whose economy relies heavily on the garment industry, has taken steps to ensure worker safety since the collapse of the Rana Plaza garment factory in 2013, which killed more than 1,000 workers, unions said. But they said the country's minimum wage for garment workers — about $104 a month — isn't enough to support families.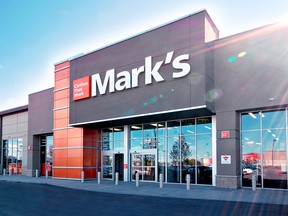 "Canadian companies say they respect human rights. Living wages are one of the pillars of human rights," said Kalpona Akter, head of the Bangladesh Center for Workers Solidarity, a workers' rights organization based in Dhaka, the country's capital. "If they don't pay a living wage, how do they respect human rights? We want Canadian Tire to ensure that workers in their supply chain receive a living wage."
Article content
Bangladeshi garment workers working eight hours a day, six days a week would need to be paid four to five times more than they are today to earn a "living wage", he added.
The president of the Bangladesh Garment Manufacturers and Exporters Association, the country's largest group of garment factory owners, said garment workers are paid better than workers in other industries, and they are trying to find ways to increase those wages.
"The buyers (brands) keep talking about ethical living wages or fair minimum wages, but they keep pushing the price and giving us much lower prices," said Faruque Hasan. "I think they should pay higher prices, which will help us pay higher salaries."
If they don't pay a living wage, how do they respect human rights?

Kalpona Akter
The USW filed the complaint Monday evening. CORE will now have to assess whether the complaint meets "admissibility criteria," said the USW's Olthuis. If so, the ombudsman will investigate himself.
Article content
The union hopes that CORE will recommend that Canadian Tire – whose subsidiary Mark's produces garments in Bangladesh for Denver Hayes, Dakota, WindRiver and Helly Hansen brands – pay higher wages. It also hopes that Canadian Tire will sit down with workers' representatives in Bangladesh to find a way to ensure that more money reaches workers.
CORE was not immediately available for comment.
Bangladesh is the world's second largest exporter of clothing after China, and Olthuis said the USW initially wanted to file complaints against multiple Canadian companies manufacturing clothing there, but should have filed separate complaints with CORE for each company.
Article content
He said the USW decided to file a complaint against Canadian Tire because it believes the retailer has the capacity to make changes.
"We have to start somewhere," he said. "We believe there are mechanisms through which Canadian Tire can make a difference."
Olthuis said that based on USW Canadian Tire's research, it sources its products from at least 30 factories in Bangladesh.
The country, which has a population of about 165 million people, employs about four million workers, mostly women, in the garment sector.
According to government data, garment exports from Bangladesh to Canada have grown by $1 billion over the past decade, an increase of 133 percent. The country is Canada's second largest importer of clothing after China.
• Email: [email protected] | Twitter: naimonthefield