Azuma Makoto installs flower sculpture in Japanese waters
Over the course of his career, Japanese Botanical Artist Azuma Makoto has created works that flowers to the spotlight and transports them to locations and situations beyond the limitations of the natural world. Makoto already has launched flower bouquets into space, preserved bonsai trees in futuristic eco-spheresand set up floral installations against frozen, snowy landscapes. In his latest project, the artist placed an intricate botanical sculpture in the waters of the island of Ishigaki, Okinawa, Japan, submerging flowers for the second time in the abyss of the deep sea.

the intricate botanical sculpture was installed in the clear waters of the island of Ishigaki
all images courtesy of Azuma Makoto
vibrant flowers sparkle through the clear blue water
This latest project arises as a kind of mix between Makoto's detailed botanical sculptures and his 'In Bloom' project, in which he places flowers and plants in places where they normally would not survive. With the help of local divers and fishermen, the new work was built in the waters off Ishigaki Island in Okinawa, Japan.
The new sculpture consists of various flowers and plants whose bright colors shimmer through the clear blue pool-like water. To make this installation, the Japanese artist tied many bouquets of flowers to the base structure, but soon discovered that it was difficult to secure the plants and resist buoyancy underwater. Ultimately, Makoto and his team discovered that the flowers can be shaped freely and flexible with swell or underwater pressure without fading their beautiful colors. The result is a striking image of vibrant flowers, whose leaves and blossoms sway in the ocean currents.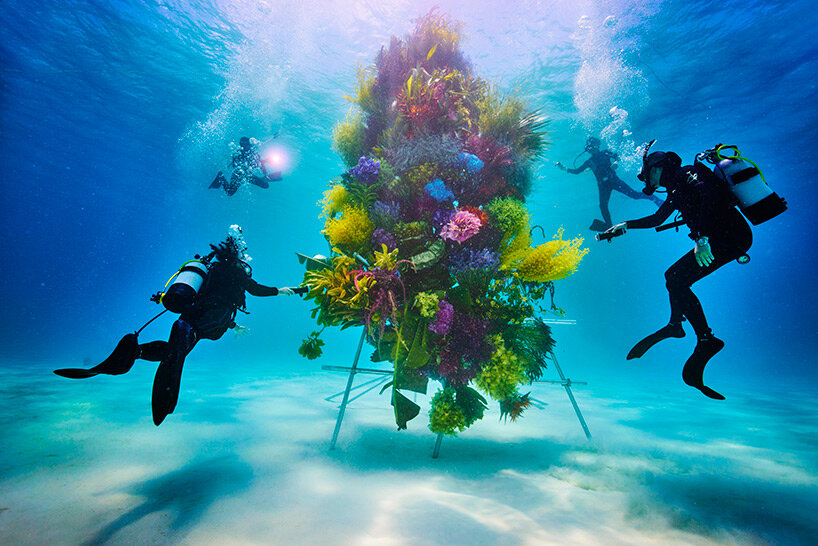 the new work was installed with the help of local divers and fishermen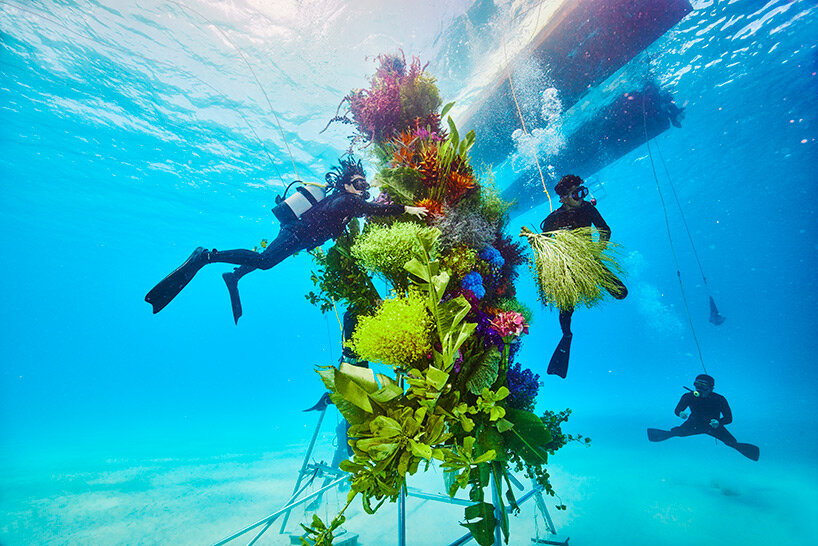 Makoto and his team tied many bouquets of flowers to the basic structure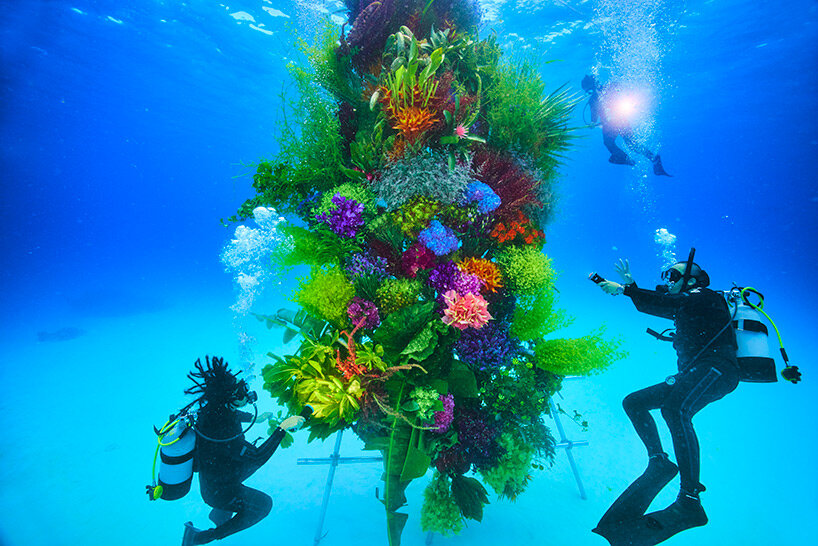 a striking sculpture of vibrant flowers emerges, the leaves and blossoms sway in ocean currents