Cancel after two years
Anzac Day
commemorations in Gallipoli, Australians are warmly welcomed to Turkey as the pilgrimage to the peninsula begins.
The age-old tradition has resumed for the 107th anniversary of the Gallipoli landings.
Preparations are in the final phase, rehearsals are underway.
This year, the Australian and New Zealand horn players who will play the Last Post during services have stories to match.
Both are attending for the first time, both visits were delayed due to COVID-19 and both had great-grandfathers serving in Gallipoli.
They are Australian Army Bugler Isaac White and Raynor Martin of the New Zealand Army.
Martin's 99-year-old grandmother gave him his great-grandfather's medals to take with him to Turkey.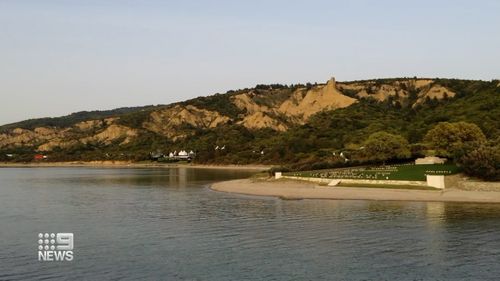 "I recently had them bless at Anzac Cove and played a little sunset for him," he said.
"That was quite moving for me. I shed a tear on the peninsula."
Mr White said it was "surreal" to meet someone with a similar family story.
The organizers had short notice for the 2022 commemorations.
They only received the official green light from the government at the beginning of March.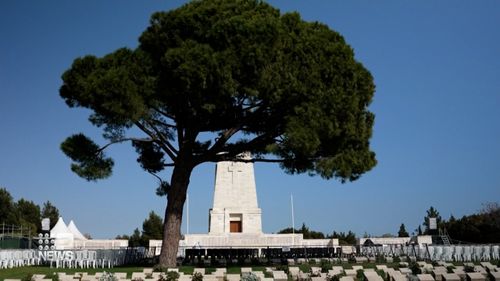 Repatriation Commissioner Don Spinks said: "New Zealanders and Australians expect the opportunity to come here so everything was pulled out to ensure we were prepared."
The numbers are expected to decline, with about 500 people expected, a far cry from the 10,000-strong turnout in 2015.
The administrators of the historic site say they have taken advantage of the two-year absence of Australian visitors to better preserve the site.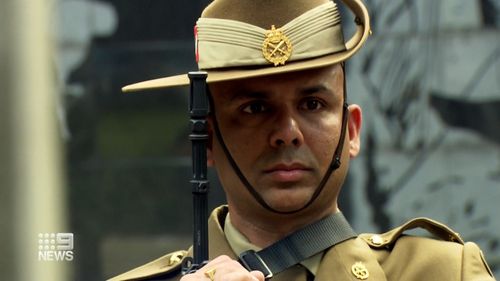 Meanwhile, on the eve of Anzac Day, a poignant memorial was held in Sydney on Sunday for two of the pivotal battles in the Pacific during World War II.
This year marks 80 years since both the Battle of the Coral Sea and the brutal Kokoda Track campaign took place.