National broadcaster ABC is celebrating its 90th anniversary this year, with a special live event airing Thursday.
To mark the milestone, we asked Guardian staff to nominate their favorite moments and programs from ABC television, radio and the digital age – things that brought their families together, made them laugh or connected with them. Australia while they were abroad.
Here are some of our favorite ABC moments. Share yours in the comment section below, and we'll reproduce some of them in another article.
countdown
Sunday night countdown was a must-see TV, coming together in any household that would tolerate excited teens/teenagers in their living room, chatting during the show, then dissecting the acts before returning to school on Monday. What a window it was to a glitzy world far from our life in the coastal suburbs.
Countdown provoked some of us to lifelong music nerds, beyond the general excitement with lurid pop fashion displayed by many classmates floating around talent nights, displaying the sewing skills of indulgent relatives. Less predictably, that fashion caused frequent water fights on mufti days, between the girls who were clearly visually aligned with Team Sherbet or Team Bay City Rollers, with us cheering/booing neutrals with broader (or at least less divisive) flavors from the sideline .
Countdown was king (although Monty Python was the court jester).
Viv Smythea
The Goon Show
My family has always been rusty ABC listeners and viewers. My parents' radio in Melbourne seemed to have only one station, '3LO' as it was then called on the AM band, or only 774 today.
There was one exception. On Saturday at noon, we moved the dial to the other ABC station, 3AR, or Radio National as it is today, at 621. That's where we got half-hour reruns of The Goon Show. The comedic chaos is made for radio (although the musical interludes may be less so). The Goon Show was broadcast by the BBC in the 1950s. The irreverent humor, which took over the British establishment of the time, somehow resonated with Australian audiences a few decades later (probably broadcast by ABC The Goons until 2012). Unsurprisingly, the creators and members of Monty Python — a sort of visual version of The Goon Show — would cite the radio show as a major influence on their work.
Peter Hannam
ABC Tribune
ABC Tribune saved me on a backpacking trip and is now a staple when I go abroad.
A few years ago I was on a long trip a few weeks ago when I really started to miss my home. The Ashes was on and I had been following some live blogs. But I realized I had to be able to get the radio on my phone. The long bus journeys and endless fields just melted away as I listened to Jim Maxwell from the other side of the world. I have continued to do it when I am abroad and there are competitions. I listened to most of last year's Brisbane Test while working in my grandfather's garden in Sri Lanka.
Josh Nicholas
The bill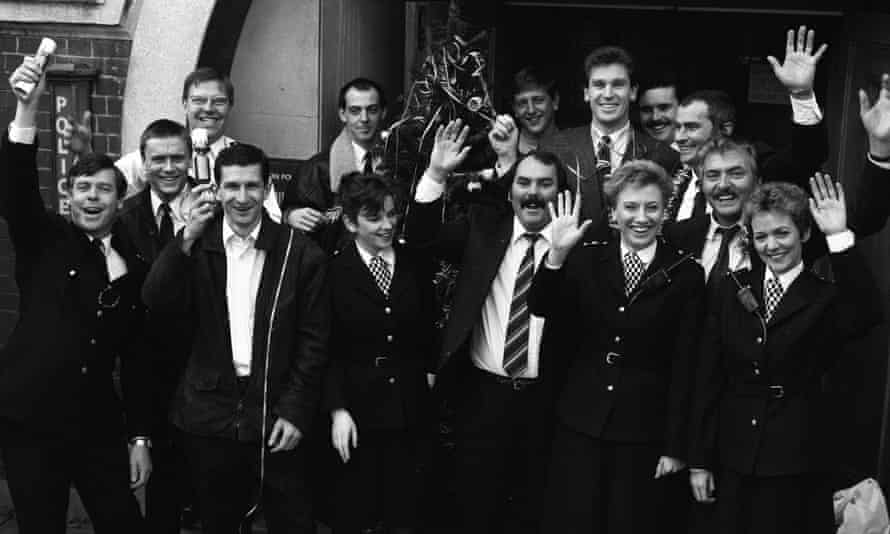 Watching The Bill on a Saturday night on Channel Two was a weekly ritual for my family. When my brothers and I were little, we were only allowed to watch the first of the double-episode hour; it was a big deal when we got old enough that our parents wouldn't put us to bed at 9pm and we were allowed to stay up to watch both. We spent so much time with Jim, June and Tosh that it almost felt like they were our aunts and uncles.
Years later, we expanded watching the family cop show to Tuesday nights with Police Rescue — I still remember the dread of watching that episode with the man trapped under the oil tanker. So many police procedurals in my youth thanks to ABC programming – it was probably the root of my crime drama addiction today.
Stephanie Convery
State of Origin of Roy & HG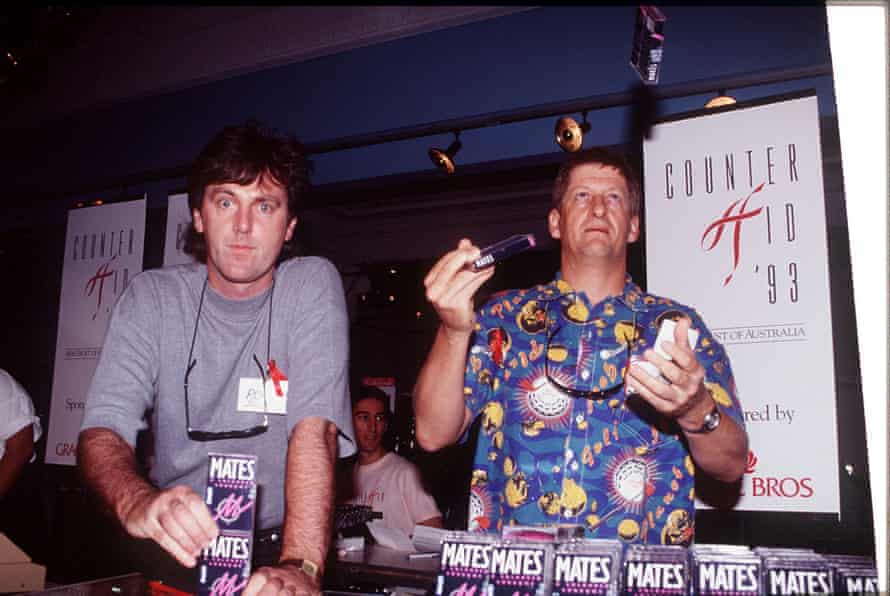 Whether you viewed their sometimes risqué, always freewheeling commentary as a distraction or the only thing that made watching rugby league bearable, there's no denying that a State of Origin call from HG Nelson and "Rampaging" Roy Slaven was an experience . In their '90s pageantry, they came up with nicknames for players that still linger — endearing, in the case of Glenn "The Brick With Eyes" Lazarus, and somewhat pitiful for poor old "Backdoor" Benny Elias. Roy and HG arguably peaked in the famous 1995 series when a Queensland team coached by Paul Vautin claimed an unlikely series sweep without the stars being blacklisted during the early clashes of the Super League war (meaning my favorite nickname, Michael "Three Knees" Hancock, watched from the stands). Never mind: Fatty's Nevilles became a household name in Queensland twice thanks to nicknames like Debbie Does, The Penalty Puller, and The Far Side, and Roy and HG had etched themselves into Origin folklore.
Kris Swales
Peter Greste
In 2015, I was a panelist at Chaser's Media Circus and we had just done a studio recording with a live audience. My head was buzzing with puns and all sorts of superficial things when comedian Craig Reucassel texted journalist Peter Greste. Greste had been released from an Egyptian prison earlier that year and was still fighting for the release of his colleagues Mohamed Fahmy and Baher Mohamed, and the text read the news that Fahmy had been released.
Greste's intense, eloquent celebration and immediate and emotional concern for Mohamed (we would later discover that he had also been pardoned) was so striking – especially in the context of an inherently silly pun contest.
Tory Shepherd
please like me
Please Like Me is now short for an entire generation of gay men whose lives were touched, changed and broken by Josh Thomas' era-defining series that managed to ping pong between hilariously offbeat comedy and devastating tragedy, often within the same scene.
But when I discovered it as a 16-year-old on my parents' couch – late at night, of course, with the volume turned down – I felt like I was the only one who knew about Thomas' secrets and confessions, the awkward sexual encounters and vortices of twenty-something fear always rippling in the background. So much so that in the last two years of high school I modeled my entire (just out) identity of Thomas, making me think I was "special" and "cool" and "communicating with queerness", when in reality I probably "neurotic" and "annoying". Thank you Josh Thomas for giving me a personality through the show which – ten years later – remains a milestone in queer programming.
Michael Sun